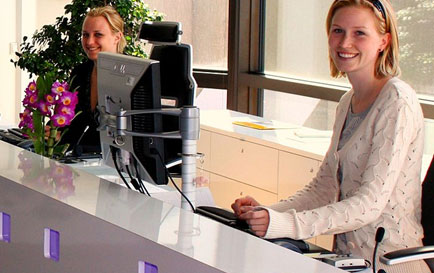 Managing a business is neither child's play nor a trial and error practice. It is a huge amount of cash, a whole lot of thinking and every ounce of your dignity rolled into one. It makes sense why most entrepreneurs fight for the cause at all costs.
So, now that you've decided to join the competitive world of business, congratulations! Every business-minded person who decides to take on the challenge is a hero in himself. Do remember, though, that while there are things that can make you, there are also those that can break you. And some of them are often overlooked-minor situations that you are confident you can solved by yourself, but actually can't. A good example? Your office space.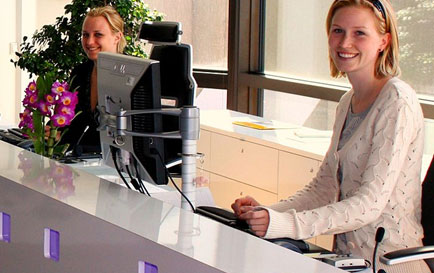 We all know productivity starts with the people behind your business. But how can they be productive if they don't have the means to become so? What you can do is incorporate the four factors in creating an office environment conducive to productivity.
Location, Location, Location
This is key to achieving successful operations and growth. Why, you may ask? First off, it is a good way of enticing prospective customers into actually paying you a visit and talking about your products or services. And, this visit can eventually convert into sales, which is a good boost for profitability. Another reason is that it is a good morale booster for your employees. Just working in a company situated in a prestigious business hub favours their work mentality. So, if you want a well-located office space , it never hurts to seek the help from experts.
Peace and Happiness
Monotonous tasks, nightmare commutes and deadlines are just some of the factors that can drain the energy. Some employees can't take the challenges every day, so they opt to resign and leave the company. Don't let this happen to you. Give people the flexibility and autonomy to work. Always listen to what they say and be mindful of their complaints. Find their peace and happiness, and you will have loyal employees who will have your back at all times. Losing people converts to losing assets, and assets involve a huge amount of money in one term.
Technology and Communication
In today's digital age, businesses are expected to cope with the demands of trade. You can't possibly meet deadlines if you use manual labour when it comes to data storage and sharing, and you probably know that. Invest in technological innovations and communication tools that promise to bring your productivity up to a level higher. While computers are on the top of the list, you may also want to invest in the latest social gadgets.
Information and Updates
It is a known fact—you don't get fresh ideas and new business concepts out of thin air. You need guidance, especially when you are a neophyte. You say you have your friends and colleagues, more importantly, your business advisers, so no worries. Do you think this is enough? No. You will need views from other experts, too, specifically about entrepreneurship, and there's nothing better than getting them from a reliable online business site.
By noticing what makes your people happy and comfortable in their jobs, you can help yourself as well as your staff lead a rewarding and productive business life.
Comments
comments