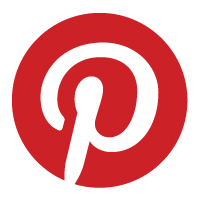 Pinterest is a growing medium for teachers to share ideas for their classrooms. As a result, there are thousands of educators pinning ideas, videos, and lessons. Out of the many possible people to follow for education, there are five top pinners that all educators should consider following.
Criteria
These five pinners have certain criteria in common that were used to rate their boards. First, the number of pins a person has, which really helps boost the usefulness of a board. The more information a person has stored, the more ideas a follower can draw from. Second, their boards are highly organized. This criterion drives a follower's ability to see quickly anything that might be of interest without bogging them down in the Pinterest black hole only to emerge hours later with only a few usable pins. Third, most of the educators that are pinning are focused on their age group or subject, making those boards less useful for other educators who are not in similar positions. The following people have boards with ideas that are broad in topic and audience. Finally, the number of followers a pinner has indicates how influential the boards are. If they have a lot of followers, they probably have some really good, inspirational pins and boards.
Rachel Friedrich
Many of Rachel's boards are geared towards teaching elementary grades. However, hidden among many of her elementary boards are several gems geared towards all levels of education. Take a look at her board on Top Teacher Blogs, New Teachers, Literacy Resources, Professional Development, Substitutes, Technology, and Job Hunting Tips. She has almost 5,000 pins spread among 110 boards, and over 5,000 people follow Rachel, making her a very popular pinner.
Shelley Terrell
Shelley is an entirely different pinner than Rachel, but highly regarded since she has over 2,000 followers. She is different because she offers more generalized boards such as her boards on Questioning Techniques and Collaboration Tools. She pins the least of these five pinners at just under 500 pins spread through 41 boards. All of her boards are focus on education, so you can follow all of them without getting caught up in her personal life boards.
Karen Steffensen
Otherwise known as Kstef2 or as titled K S, Karen has the least followers with fewer than 1000. Yet, she makes up for it with over 750 pins across 22 boards. Only 8 of the boards are other topics than education, so she does have a wealth of education resources pinned. She is an art teacher, so there are some art related boards, but she also has over 100 pins each on two of her boards, Great PD Links/Resources and Technology in Education.
Vicki Davis
With a large following of over 4,000 people, Vicki offers a large array of ideas including; apps for teachers, collaborative writing ideas, and global collaboration for educators. She has almost 700 pins spread over 43 boards, and she has specific boards for elementary education and high school education. She does have other non-education boards you may have to sift through, so plan on just following the boards that interest you and not all of her boards.
Charity Preston
The most pins goes to Charity at over 10,000 covered in 73 different boards. Charity also has by far the most followers at over 100,000, defining her as a one-stop educator's resource all by herself. She pins to boards that cover every grade. She also has a board on blogs, Common Core, freebies, themes, activities for different subjects, bullying, character building, field trips, and differentiation.
Comments
comments