One of the basic travel essential is a good pair of headphones. Whether you are travelling for a few hours or longer hours, a great pair of wireless headphones is important to keep you entertained throughout your journey. Some of the features travelers look for in headphones are their comfort, their noise cancelling ability and their general appearance. For stylish, classy, easily foldable, pocket friendly, noise cancelling and best travel companion, here are our picks.
1. Master And Dynamic's MW60 Wireless Headphones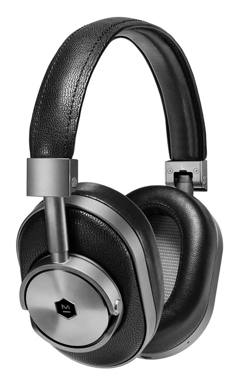 This is definitely one of the best wireless headphones in the market. Considering they are fairly priced, they are engineered to rival other competitive brands. Made using the finest materials, they are made to offer comfort, strength and a well-balanced sound. Made using patent steel, MW60 is durable, classy and stylish in all possible ways.
The design consists of a heavy grain of cowhide on both the ear cup and headband exterior surface while the headband is made using the finest lambskin. The ear pads can be interchanged when they get worn out, hence ensuring durability of the headphones.
The headphones Bluetooth 4.1 chipset which is equipped with AptxTm give a faster connection and enhances a high quality audio output. The MW60 are crafted to give a more natural, detailed and livelier sound which captures every tiny detail that music has to offer.
The headphones have foldable hinges which are made using stainless steel. The headphones have a rechargeable battery which has a life time of up to 16 hours.
The MW60 headphones have noise cancelling abilities and are very comfortable in every way.
2. House of Marley Rebel BT Headphones
House of Marley Rebel BT headphones are designed to offer comfort, class and style. The headphones come in amazing colors which can be used by individuals of all ages. The headphones are eco-friendly and the ear pads are made using bio-plastic material.
The house of Marley logo and matte plastic are engraved on the ear cups' panels. The ear pads are well cushioned and contain triangular perforations which add to one's comfort over long listening periods.
The 4.0 Bluetooth chip is accompanied by a 2dp stereo audio. The wireless headphones have a wireless control on the right ear cup.
In terms of audio performance, the headphones give a deep bass while the high notes are well defined.
Notable features of the House of Marley Rebel BT headphones include a silicone rubber and polymer headband which makes it more durable, a removable cable which comprises of a single button of mic and remote, a 40 mm dynamic driver and a lithium ion rechargeable battery with an average playtime of 8 hours.
The House of Marley Rebel BT headphones are a great pair for a lover of great bass as it delivers a low end sound.
3. Aita BT809 Wireless Headphones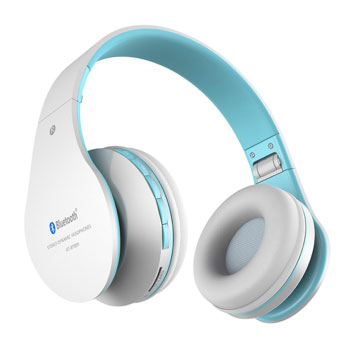 The Aita wireless headphones are great for travel as they can easily be paired to any Bluetooth device. Its Bluetooth 4.1 chip gives one a simple and great connection. The sound is well balanced between the bass, tremble and mid. They also have a play, pause track control and volume function, hence one easily adjusts these function to their like.
The headphones are fitted with soft leather ear pads and with their design, allow one to wear them comfortably. They are very light and easily stored hence can be carried anywhere.
The headphones have a 360 degree microphone which allows one to make calls easily.
The headphones take up to 2 and a half hours to be full charged and can last for up to 6 hours while on music play and 60 hours while on stand-by.
The noise cancellation technology minimizes noises caused by engines, children playing, loud hooting and any other source of noise.
One can also use the headphones in a wired state since they have a cord which runs up to 30 feet long.
4. AKG N60 NC Wireless Headphones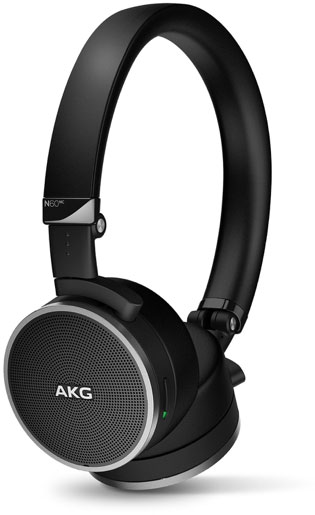 The AKG N60 NC headphones are clearly created for convince during travelling. They are light to carry, and the 3D folding system allows for easy folding and storing even in a small space.
The AKG is a sound expertise. Developed using world class signatures, the AKG N60 NC headphones give one a better acoustic and bass response. The headphones are of high performance and highly effective against noise and other disturbances.
With a battery life of up to 30 hours, the headphones are guaranteed to keep you entertained in whatever journey you undertake. The wireless headphones can also be charged using a USB cable.
5. Bluetooth Headphones, iDeaUSA Wireless Headphones
The iDeaUSA headphones are designed for great comfort, is light, contains a built-in microphone, has noise cancellation technology and is easily foldable. What makes this headphone a good companion is that it can connect to two devices at the same time. The high quality leather on the headband and the velour covers on the ear cushion pads enhance comfort hence one can listen to music for a longer time.
The headphone is ideal for air travel, sport gaming and TV or any other environment that is quite noisy.
IDeaUSA headphones use Bluetooth 4.0 and apt-X chips. During music play, they are of great performance since the bass is richer and more pronounced with the mid and high being well balanced and clear. At high volumes, there is less distortion to the tunes. The headphones can stream music up to 33 feet away.
Notable features of the headphones include a built-in mic which enables clear communications in noisy environments, a control button which allows one to adjust volumes, take a call using the headphones or skip a song and a rechargeable battery with an average play time of 14 hours and it can be recharged for 2 to 3 hours.
The headphones are compatible with android devices, Sony, Nokia, ipads and iPhone.
Author's Bio
I am Jean Phillipe, a technology manager and I run my own website. LeMeilleurAvis is a website that I use to review various products with no bias. The products I review vary from all brands and types and I give my recommendations as well as best prices for each product. Good headphones make travelling that much easier and it is wise to invest in a good pair.
Comments
comments