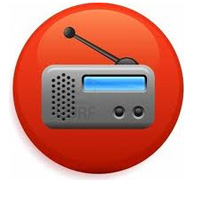 There's no need for you to carry an actual radio everywhere you go just so you can listen to spontaneous music. Now, you can easily enjoy the same perks while taking advantage of the convenience of bringing your mobile device or tablet with you. This shouldn't be a hassle at all because chances you normally have these two things in your bag anyway.
With this in mind, here are 5 apps you should consider downloading if you want to listen to music.
Action Radio
One of the best things about Action Radio is the fact that provides you access to almost 10,000 Shoutcast Radio stations without having to pay for anything at all. This means that you can easily access all your music content through this app without the need to download other apps because chances are you have more than enough stock to listen to.
Tuner2 HiFi Radio
On the other hand, if you want to download other radio apps, then Tuner2 HiFi Radio should also be on your list. This app is definitely impressive not only because of all of the contents you can access through it but also when it comes to functionality and quality. You can go through a range of hand-picked radio stations through this app and play music with exceptional quality.
Wunder Radio
As a paid app, you can expect nothing but the best from Wunder Radio. In fact, according to Rolling Stone, it is that one radio app you shouldn't miss getting. This app can provide you with extensive databases for streaming music through internet radio stations. It also makes use of a user friendly interface so it's very easy to use even for first timers.
AccuRadio
If you're looking for something free then AccuRadio is the one that you should download. This radio app makes it possible for you to search your most favorite radio stations, genres and artists with a single tap on the screen. The AccuRadio app also boasts of several other features that you couldn't really live without as well.
Planet Radio
This app gives you access primarily to rock music with its pre-installed list of songs from select artists like Santana, Deep Purple, and Pink Floyd among many others. Although this app may be considered to offer a limited selection when it comes to radio and music content, it works perfectly for people in search for this specific genre making it a focused and direct choice.
There are still many other radio apps that you can download some of which are free of charge while others require a one-time payment that wouldn't necessarily cost much. If you are a music lover who cannot live without music that these are the apps you should consider downloading now and chances are, you wouldn't get lost searching for new music content to listen to every single day. Remember, these apps are only compatible for Apple gadgets but there are a lot out there compatible for other operating systems as well.
Comments
comments