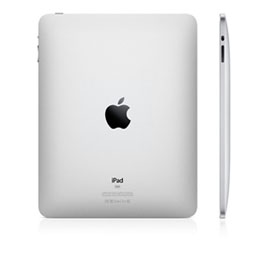 Here are six gadgets that you should have if you are a web designer. Be warned however that most of them cost over two hundred dollars–so you had better be a good web designer.
1. Apple iPad
This is a great tool because of the many web designer apps it has. It means that you can tinker with your website when you are away from your PC. You can also show your newest creations and mock up to your closest pals and business clients in a meeting, instead of having to hop onto their PC or pull out your laptop. Why don't they create an apple shaped iPad with a concave screen? I would buy one.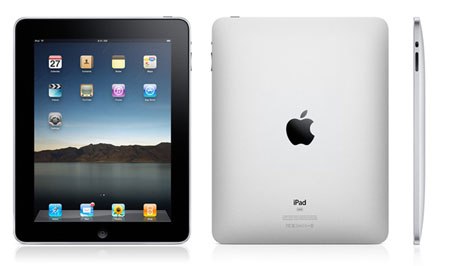 2. Optimus Maximus Keyboard
This keyboard allows you to customize what the buttons do. You can program each key so that it does a certain action depending upon what you happen to be doing at the time. You can create hotkeys for playing certain games, such as making on button press equal several button presses.
You can program keys so that they paste a certain piece of text every time they are pressed. You are only limited by your imagination. If you have to make regular changes to the design then this gadget could be a great time saver. In the future there will probably be one keyboard for typing and one for programmable functions that work in the same way as this keyboard.
3. B-Flex 2 USB Speaker
Why would speakers be handy for a web designer? Because many people create Flash websites those have reactive text. Have compact speakers mean that you can plug them into your laptop when you are on the go – that way you are able to hear the noises your web page makes. You may also wish to add videos into your website and you want to hear (clearly) all the noises and sounds on the video.
That becomes a little easier with your new compact speakers. Vibration sound technology has come so far that people can have a speaker drilled into their tooth. The vibrations sound just like a crystal clear sound in your ear (probably a bugger if you brush your teeth with an electric toothbrush). Sadly there are very few takers who are willing to have their teeth drilled for a good tune (except for spies of course).
4. Wireless Multimedia Tablet for Designers
You can create designs with 4000 LPI high resolution by using the mouse pen and the tablet. It is a decent five inch by eight-inch size. It is great for drawing things for your website. It is also handy for moving modular aspects around as you create your website (if you don't have a mouse handy that is).
They are good for drawing things with a black line, so that you can use editing software to "fill" color into it without it having fuzzy edges (like if you try to "cut" from a JPEG). This technology has come a long way over the last thirty years, but it is still awkward having to take your mouse pen off of the tablet in order to move the mouse pointer (it takes some getting used to).
5. Extreme Performance Xporter Magnum USB
You know that if something is extreme that it is good and if it has a big X it is also cool. Not to mention that Clint Eastwood would probably love it. All hyperbole aside–the marketing people behind this product may be twerps, but the product is pretty good. It has 128GB of space on it.
If you are a web designer and are not backing up your work then you are heading for an inevitable upset. A bit like a person who believes their lottery expenses count as charitable donations on their tax return.
External USB Sata Drive Dock
Welcome to the future. With this device you can connect two SATA or two laptop hard drives. This means that you can back up your websites on another hard drive without having to transfer over the internet or set up an Ethernet connection.
It also means that you can sneak in and copy your co-workers hard drive whilst they are at lunch trying to pull the hot secretary who is secretly sleeping with the boss.
Comments
comments