Blogging can turn out to be an effective lead generation strategy if it's done in a right manner. The majority of business organizations who hope to use content marketing in order to grow their business, we do understand that blogging is one of the best ways of going about it. Bigger business organizations, corporations and small business organizations are buying into it.
Internet marketers, the freelancers, and other organizations are using blogging as a means of generating qualified leads for their businesses. So is your blog generating ideas for your business? And are you looking out for any ideas? Offering your customers with some suitable and relevant reward in turn of contact information is one of the best ways of generating leads for your business. Given below are the top 10 ideas and strategies that will help you generate leads through blogging this 2017.
Begin with a plan
Business blogging unlike regular blogging is blogging with a specific purpose. You are not doing blogging for fun, but you are blogging for particular goals that you are trying to achieve. In short generate leads for your business. With this thing in mind if you really wish to see results then you really need to have a solid plan in place. A solid plan here implies setting up smart goals and strategies that involves what exactly you want, whom you are trying to attract, where you are going and how you will get to be there.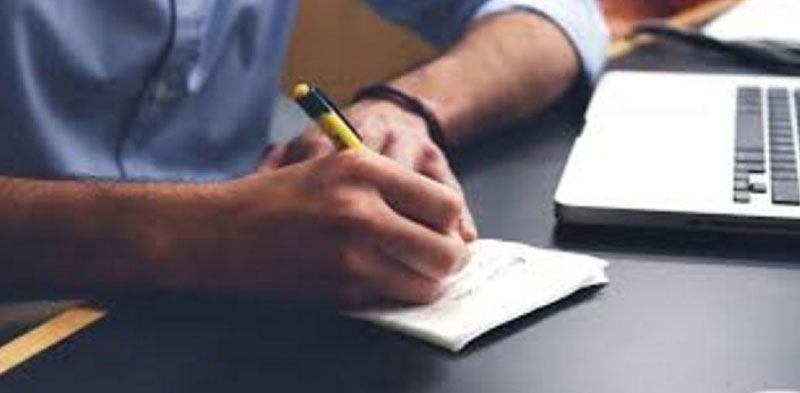 Research and writing the best content
Along with the outline goals of your blog, researching articles related to your industry and gaining bearings on direction can help in bringing in significant benefits to your own content. Research what works out for the other industry and what does not, using techniques to improve the ways you format the blogs presenting the content. Have infographics and blogs written related to your industry followed by the informative texts guide which is the most practical content format. Researching what works and what does not can do wonders in helping you drive in your own content.

Creating customer surveys and quizzes
Customer surveys or quizzes are generally considered to be another kind of lead generation strategy. Customer surveys are similar to quizzes having more of a personalized approach. Say for example Nestle Canada encourages all the moms to sign up for the nestle baby program in order to get free instant formula samples and baby guides. This also prequalifies mothers to come forward and determine the development of the child during pregnancy.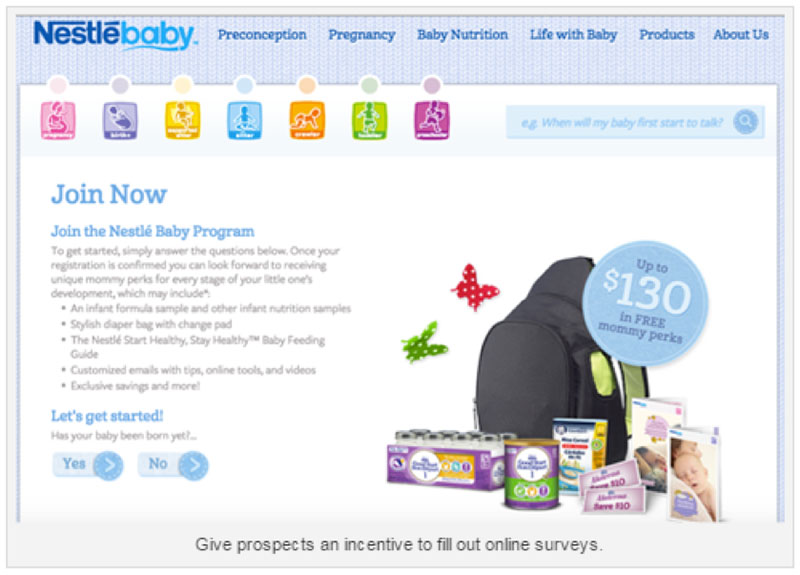 Marketing your blog, as this is what matters
This generally depends on the success of your blog, and largely depends on how many people know that your blog exists in the first place. You may have the best content ever, and if no one knows that there is some content in your blog then of course no one will come forward and read it. Say for example imagine standing in front of an empty classroom delivering the best lecture. You are here just wasting time talking your socks off right and no one is listening. That's a bummer and that's the way when you have your blog published virtually on an empty blog traffic wise. This does not mean that you need to have a quality content on your blog, though having content is important it will continue to make sense when get the right visitor to your blog. The number of visitors you get will determine the number of leads you get through your blog.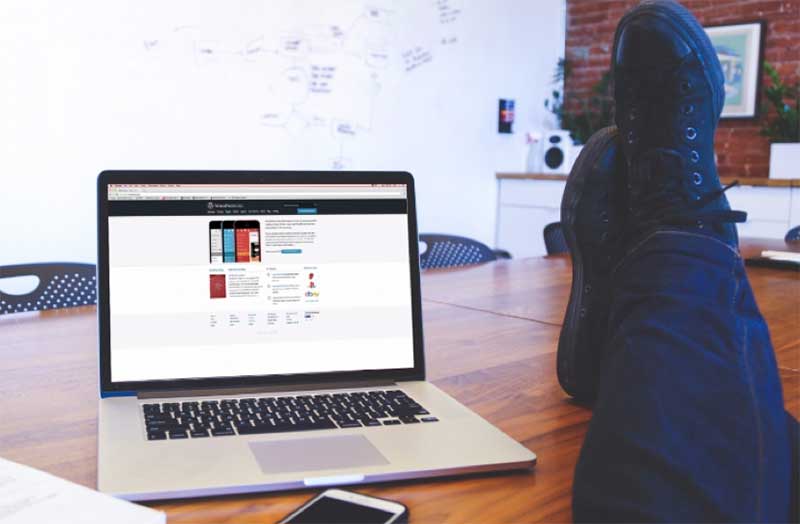 Making Your Blog an extension of your own website
A visitor's first experience with your company might turn out to be through a blog page. He or she might have never landed on your home page website, so link your blog visually as well as technically. Have your blog maintained as a subdomain of your main domain versus putting it in a separate domain entirely. Blogging on the same domain that is hosted on your company website will here ensure that all the inbound links to the blog pages will juice up the search mojo of your entire website.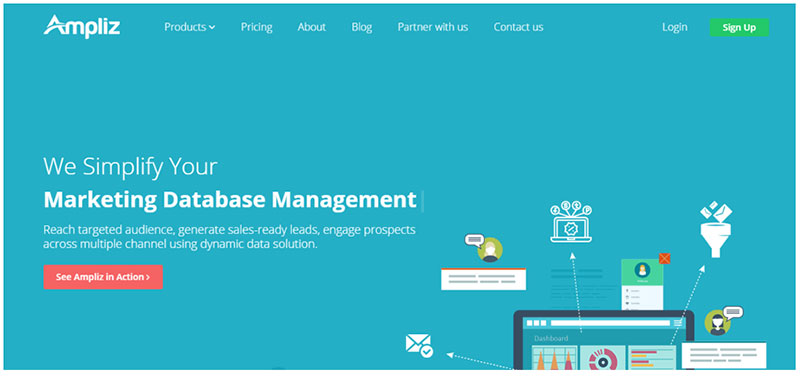 Pen a killer headline
Writers generally spend most of their time in writing a killer headline. The reason behind this is that every blog post helps in creating a new page of your website, and every new page creates an opportunity of boosting up your ranking through targeted keywords and phrases on google. Your blog title turn out to become your web page title and this is what matters. An intriguing headline, or title is really critical enough in attracting readers to come forward and read your post. The title of your blog post is not merely a promise to your reader but a kind of pitchman for the entire post.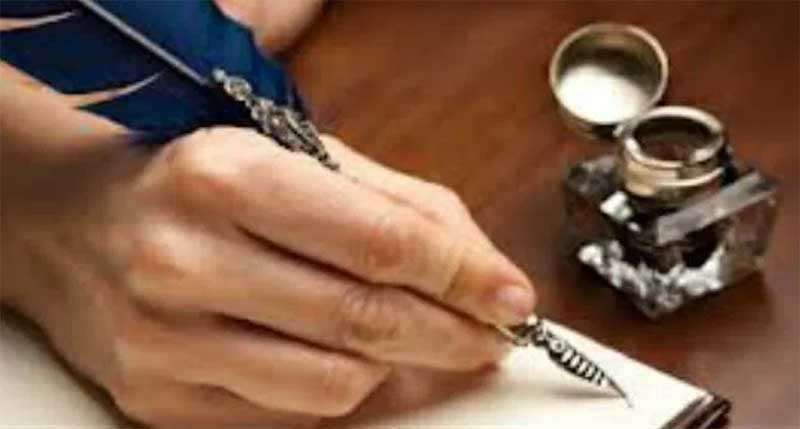 Linking it to the other sources
Throughout the post do link out the specific words or phrases that have been mentioned in your website. You can link your keywords to the resource page of your website, or the landing pages where you have posted related offers say for example like an ability for the visitors to come forward and sign up for the webinar requesting for a white paper or a free trial.


Adding call to action buttons in the end of every blog post
If you are writing about Topic A and have a white paper written on the same topic, then there is every reason for you to include a call to action button at every end of blog post giving a opportunity to your readers to download the white paper. Say for example for a more detailed discussion of Topic A, download a white paper on (Insert a title). Just make sure that you don't do it on every blog post as the readers will tire the entire pitch.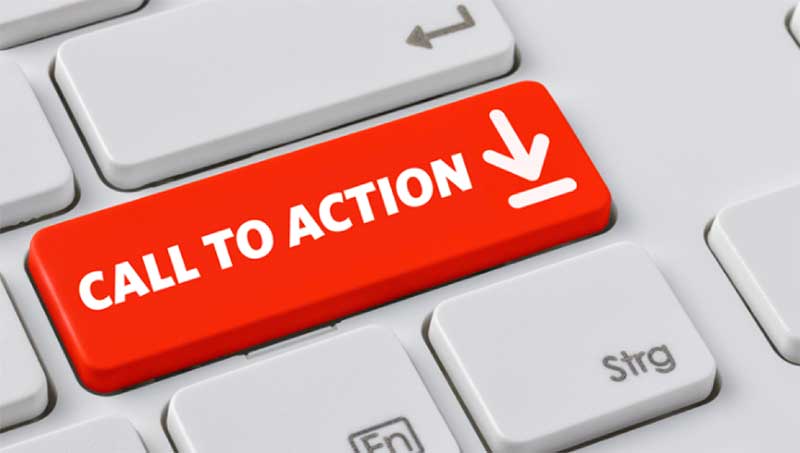 To conclude
There are many different types of lead magnets that you could use in order to collect the contact information from customers building your email lists. You can even combine multiple magnets you think will help you in meeting your goals and requirements. So what other strategies would you like to add to the post above. Do leave your comments below.
---
About The Author
Michael is the Marketing Manager at Ampliz, specializing in
Email Appending Solutions
and marketing database management software, editing blogs, case studies, and guides. He tries to make the world just a bit more pleasant enough by working on strategies that would help them prevent and eliminate spam in terms of email marketing.
Comments
comments