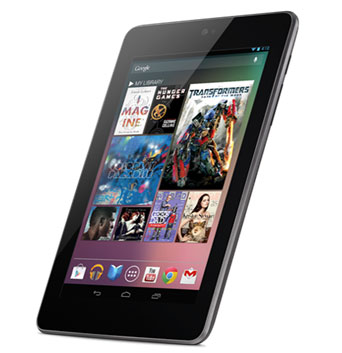 When one speaks about Google, all concerned become attentive as Google always has something new to share. This is the case especially since the time Google has introduced itself in the Mobile technology. On August 17, 2005, Google acquired Android Inc. Company to enter in to the mobile market and since then there's no looking back. Android has become the talk of the town. With the acquisition of Android, Google has brought about a revolution in the mobile technology thus giving jitters to competitors like Apple. We are all aware on how the GREEN BOT has put its foot in the mobile market. Let's get acquainted to a new concept of Android which is "Google NEXUS 7".
Specs overview of Google Nexus 7 Tablet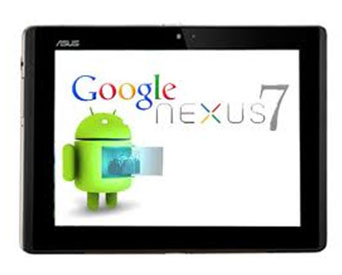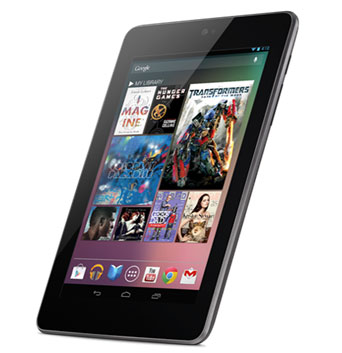 Screen
7 inch
1200*800 screen resolution
HD display
Scratch-resistant Corning glass
Hardware
Quad-core NVIDIA Tegra 3 processor
1 GB RAM
Available in 8GB and 16GB
Camera
1.2 megapixel forward-facing camera
Size
Operating System
Other features
3.5mm headphone jack
GPS
Micro USB
Microphone
Bluetooth
Wi-Fi
In-depth analysis of specs with pros and cons
Screen:-A screen size in every tablet and even in Smartphone matters a lot. People are always looking for something big but not that big which is truly annoying. A screen of Google nexus 7 Tablet is perfect as it carries 7" which is perfect for browsing. Apart from this, it has a HD display which makes your movie experience even better. Cons – 7" inch is perfect for website browsing but sometimes it may get tricky to read magazine and books.
Hardware:-Quad-core NVIDIA Tegra 3 processor, a perfect platform for multi-tasking work. Such a processor will make the web browsing experience two times faster with flash enabled functionality. This processor consumes low power so ultimately it will enhance the battery life and hence we can enjoy our favorite game in this tablet without any disruption or discharge of battery. There are two options for memory storage: 8GB and 16 GB. Cons – I don't have any issues with its processor because this processor is perfect for multi-tasking; but one major disadvantage of this tablet is that there is no memory card slot available hence one has limited memory storage. If you are going for a vacation and want to carry some favorite movies in tablet then you can hardly do so. The maximum number of movies you can carry is around 5 to 6 with the provided memory.
Camera:- 1.2 megapixels with a front facing camera will give an opportunity to originate a video call. This feature may beat the Amazon's kindle fire because kindle fire doesn't have any camera.
Size:- Size wise Google Nexus 7 tablet is perfect as we can carry this tablet in our jacket pocket or in handy bag. It has crispy back cover which can make the grip strong.
OS:- A new version of Android (4.1) known as "Jelly Bean". It is Fast & smooth and Simple and beyond compare. Many new features have been added in this new version. One of the most and important feature of Jelly Bean is that it turn off the CPU when screen is in idle mode so ultimately it improves the battery life. I Love this feature because in general, Android based devices have short battery life.
You are not able to use 3G or 4G on this tablet. You can only use internet through Wi-Fi connection.
Key Difference between Google Nexus 7 and Amazon's Kindle fire
Quad-core NVIDIA Tegra 1.3 GHz processor
1GB RAM
Android 4.1 (Jelly bean)
1.3 Front facing camera
1200 x 800 screen resolution
Built by AsusTek Computer
Available in 8GB and 16GB storage
Price is $199 for 8 GB and $249 for 16 GB
Dual core 1 GHz processor with TI OMAPA
512MB RAM
Android 2.3.4 (Gingerbread)
No camera
1024 × 600 screen resolution
Built by Quanta Computer
Available in only 8GB storage
Price is $199 for 8GB
Which is your next option?
If I'm posed with this question then I would definitely say it has to be "Google Nexus 7".
What one would you opt for?
About the author: Alan Smith is a big enthusiast of Search Engines and Technology as a Whole. He basically writes on Google, Bing, Yahoo and also some times on, a way to explore the web. Blogger at SPINX (http://ecommerce-web-design.spinxwebdesign.com) – A Digital Agency from California which provides entire range of Ecommerce Website Design to Ecommerce solutions.
Comments
comments