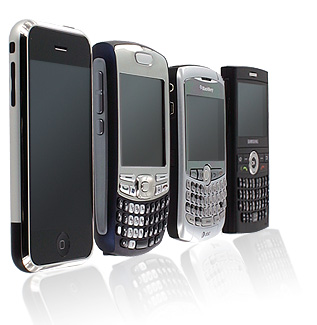 There are a lot of arguments online about what the "best smartphone" is. But the truth is that many smartphones are effective at different things.
Portability
While there are many phones that are more portable, there are few that have such striking portability while still having the power of Droid Razr. This phone's portability comes mostly in the form of its extreme thinness, as seen by the name "Razr." While it's not quite as thin as a razor, this Droid phone comes pretty close. Its substantial thinness makes it so that it's quite easy to slip into a pocket. Most pockets will be large enough to fit the Razr's length and width, though the skinniest of pockets may make it a tight fit. But usually it's the thickness of a phone that determines whether it can fit into a pocket or not. For a phone so portable, it's impressive that the Razr still has a modern Android OS, streaming video playback and "Motocast" capability (lets you access all your desktop files remotely).
Photos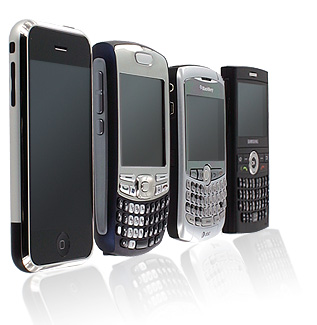 In the old days, phones and cameras were totally separate devices. Sure, a phone might have a camera in it, but cameras of any quality had to be completely separate. But now many smartphones have extremely powerful camera capabilities. There are many different smartphones on the market equipped with powerful cameras. One example would be the Nokia 808 PureView. This camera has a 41 megapixel camera that goes well beyond the capabilities of a lot of "camera only cameras". The HDMI port for connecting to high quality devices for display and printing is a big draw as well. Additionally, the phone has a long battery life, which is pretty important when it comes to cameras. After all, you can never be certain when the perfect shot comes along!
Best Value Smartphone
While there are endless arguments online about what the best smartphone for a cheap price is, there are certainly a few good contenders. One is the LG Nexus 4: this smartphone tends to be considerably cheaper than the rest, and it has up to 16 GB of memory, and a 1.5 GHz chip with a 4.7 inch display. The speed makes it faster than a lot of full sized computers that are a few years old. The phone runs Jelly bean, so its modern value shines through. The Nexus line of phones has been popular for some time now, and the fourth version of it has surprising value given the cost.
Best Smartphone for You
Overall, though there may be no "best smartphone," there can certainly be a best smartphone for your particular needs. In some cases, this can simply be which type of phone you are most comfortable with using. At the moment, the main players in the field are Android, Apple with iPhones, and Windows phones. Windows smartphones are worth noting since they often run Windows 8, which is also the operating system used by their regular desktop computers. As a result, if you're someone who would rather keep all their settings the same across all computers and devices, Windows phones could be the way to go. But the main thing is to make sure that you do your research beforehand!
Comments
comments