Aakash 2 Tablet Price in India
The advanced version Aakash 2 price in India is Rs. 2,999 which is higher than previous version which owes some more improved features. Aakash 2 price is Rs.4,99 higher than first model which is already sold out. The Aakash 2 online booking has already started for commercial sale.
Aakash 2 online booking
To buy Aakash 2 tablet, interested customers can book Aakash 2 online at official site of Aakash Tablet (ubislate.com).
Aakash 2 Tablet features
Aakash 2 tablet has got much better features like Cortex A8-700 Mhz processor than microprocessor provided in UbiSlate 7 tablet. Also Aakash 2 features Android 2.3 operating system and Android 2.2 version also. Both these Aakash 2 features are expected to provide better performance to customers even on big sized files.
Android 2.3 touch screen
HD video co-processor for better multimedia
UbiSurfer browser
WiFi connectivity
GPRS connectivity
Optional 3G modems
Two USB ports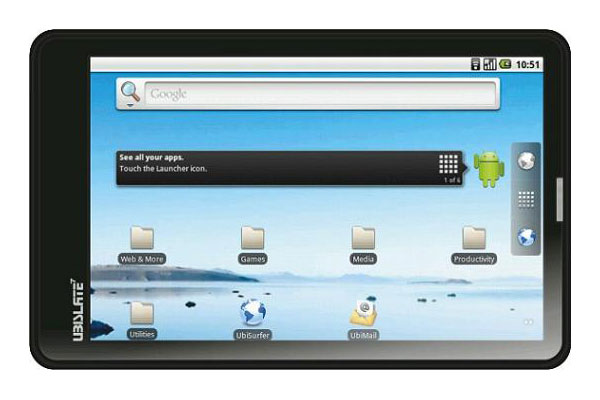 Latest Aakash 2 Tablet specifications
Inbuilt RAM of 256MB
700 MHz Cortex A8 processor
Inbuilt memory of 2G
Internal memory is expandable up to 32GB by using microSD card
7 inch touch screen and also 800×480 pixel resolution
Audi jack: 3.5 mm
DOC, DOCX , PPT,PPTX,PPT,PPTX,XLS,XLSX,ODT,ODP documents are supported
AKASH VS AKASH 2
AKASH
Low battery
Low specs
Moderate speed
Normal touch screen
AKSAH 2
Top 3 hours, one hour extra than Akash
High specs
700 MHz clock
Capacitative touch screen
Aakash 2 Tablet launch date:
April 2012 is expected to be the launch date of Akash 2
Comments
comments