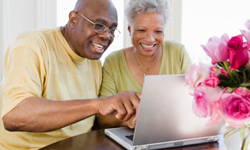 Isn't it amusing to see your father behave childish with your shoulder-past grown child who has just entered the teenage? The elderly, although mature on age, are child-like in many attributes. But training a child is considerably different as compared to the elderly.
Having transitioned through the diverse stages of life, the elderly have a reason to retreat now. It would be a mistake to consider their resting stage as one meant for idling. They are as vibrant and vivacious in their mind as ever. However, the body does not follow the mind. It naturally shows signs of aging and weakening, making the mature citizens dependable. Although they may not reveal their dependence directly and deliberately, it is evident that they need some assistance. Thankfully, present day technological innovation has many solutions to help this elderly group.
Create awareness and involvement
Technology can be introduced in the lives of the elderly in a strategic way. They may not be as comfortable using the ever-changing technological tools as you are. Make slow advancements and they will certainly follow the trend (even though partially which would be sufficient for their needs). Do not be impatient teaching them the new skills. You may be an expert but they may demand time and space. Give them the liberty to learn. Adapt yourself, besides the technological components. You may begin with a simple gadget like the mobile phone (if they are not supposedly familiar with one). Make them aware of the benefits of staying connected. Once they get comfortable, they will follow the track you want them to.
Know your need(s)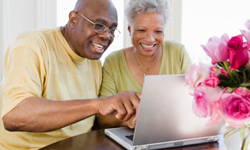 There are many organizations which contribute towards building helpful tools for the elderly group. The collaboration between Massive Art Multimedia (Austria) and CoSi Elektronik (Germany) is among those contributing in this area. The developers here work solidly to emerge with ideas which facilitate the modern computing world to this one group in society. When funds became a concern, aid came from EUREKA and myVitali emerged. Emergence of myVitali is basically an effort to innovate for the special age group individuals. MyVitali also provides a platform for healthcare professionals to provide their services to larger numbers of people. It is a concerted attempt to offer a greater level of assistance to everyone under consideration. The presence of computing provides easy monitoring. There are potential reminders to avoid missing on taking medications, besides the emergency medical facility. Maintaining health records is vital for elderly people. Even a small fluctuation in the blood pressure level can be potentially dangerous for an individual. MyVitali enables the elderly to ensure proper health care facilities in an unhindered manner.
Another potential tool which can aid the elderly comes from the GE Quiet Care. The system has superior motion sensor and alert signals for tracking any abnormal event. The system is equipped with small wireless and camera-free sensors. It can identify the problems, if they come, reducing the chances of emergencies. The sensors work primarily by identifying patterns. A non-routine activity sends alerts (to the staff) for ensuring an uninvited incident. Even a small indication can be vital for arranging personalized care and help in identifying potential problems (before it becomes tough to control them).
The industry has many such tools which can be potentially helpful for the elderly. It is important that the feel of dependency should not be highlighted. Behaving a clam and persevering teacher will serve your purpose of ensuring adequate care and safety for the mature persons. You would want their well-being above all other aspects. Technology can be one of your best tools when it comes to caring for elders who have a strong sense of independence. You can simultaneously get your job done without leaving any scope for disagreement and resentment.
Comments
comments