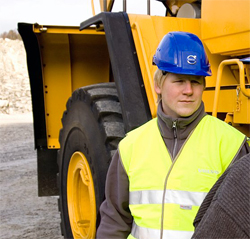 Today, many infrastructure projects are being undertaken across the country. Hence, prospects are good for anyone who wants to work as an earthmoving machine operator. Working for earth moving companies can be interesting and also work of great responsibility, as you will be responsible for handling and operating different types of vehicles for excavation and earthmoving, including graders, bulldozers and dredges.
Responsibilities of the Operator
Besides operating heavy machinery, you will have to undertake the following tasks during your working hours:
Excavate earth and pick up other construction debris and materials and load them onto trucks for disposal from the construction site
Take care of the maintenance of the machinery you operate
Understand the various sites that need to be excavated
Meet all health and safety laws and regulations
Carefully study plans, diagrams, charts and instructions and work accordingly
Being an earthmoving machine operator is not just about following orders and excavating the site. There are certain skills and knowledge involved with this career. Because you will be studying survey charts and construction plans and diagrams, you should know how to read them correctly.
Furthermore, you should have thorough knowledge of workplace safety and health practices as well as regulations. Finally, you should have knowledge about maintaining and handling the heavy machinery you operate along with the different kinds of digging attachments that you can use with each kind of machinery.
If you are not working for earth moving companies and are self-employed, you will need business skills. For earthmoving machine operators, who are working on dredges, skills pertaining to navigation and boat handling are the need of the hour.
Working Conditions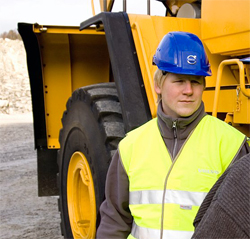 As an earthmoving machine operator, you should look to work normal business hours. This said you will also be called upon to work in shifts. Since this is not a desk job, several earthmoving machine operators work during weekends and are always on call should the need arise during a project.
Be prepared to spend lots of time outdoors at construction sites, roads, quarries or any other area where there is a need for earth moving or excavation.
Your work may also cause you to travel both locally and nationally, depending on where the project location is. Also, you should be prepared to work in all kinds of weather conditions, as importance is given to completing the project on schedule.
Wages and Salary
Typically earth moving companies pay machine operators an hourly wage. You can expect to be paid anywhere from $15 to $20 an hour. If you do overtime, you will end up earning more. Also, remember most earthmoving machine operators work 40 hours a week.
In case you have your own equipment, you will earn a lot more. Based on the available statistics, most earthmoving machine operators with their own equipment earn nearly $100,000 annually.
How to Become an Earthmoving Machine Operator?
In order to become a qualified earthmoving machine operator, you will initially need to have a heavy vehicle license. The class of license will depend on the kind of vehicle you intend operating. Also make sure that your license has the endorsement for tracks, wheels and rollers.
Once you have your license, it is time to get certified. Typically, earth moving companies look for operators who have completed Level 3 Certificate in Civil Plant Operation or National Certificate in Civil Plant Operation. You can get this certification while undergoing on-the-job training.
If you intend working on dredges, you will need to have experience in ship handling along with a certification to operate vessels. In case you operate vessels, the certification you require is Inshore Launchmaster Certificate or Local Launch Operator Certificate.
Having a secondary education is mandatory if you intend operating a dredging vehicle. You should have Level 2 English and Math.
Bottom Line
The work of an earthmoving machine operator comes with a lot of responsibilities. You will have to be extremely alert and focused at work. Also, you should be safety conscious, as mistakes made by you could endanger lives of other people. While this is an interesting choice of career, make sure you understand the responsibilities that come with it.
Comments
comments