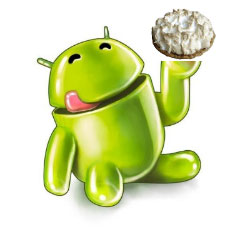 Despite the fact that the second version of Jelly Bean has just been released, people are already looking towards the next version of Android. With no official announcement as of yet, whether that's regarding the eventual release date or even the version number and codename, there's not much concrete information actually out there on what we should expect or when we should expect it. However, when it comes to Android Key Lime Pie features, there are some elements whose inclusion would seem like common sense and would bring Android up to par with, if not allow them to pull ahead of, their peers in the mobile OS space.
Key Lime Pie Voice Control
Firstly, while its actual day-to-day usefulness can be questioned, there's no denying that Apple's Siri voice functionality is a pretty cool feature. While Google Voice is readily available, and absolutely trounces Siri in speed tests, the introduction of iOS 6 allowed for deeper voice integration, giving Siri the ability to launch apps and access higher functions than before, things that Google Voice sadly doesn't currently support. Giving Google Voice the ability to launch apps and do things like quickly toggle Wi-Fi, GPS and Bluetooth settings on and off would be a welcome addition. Unfortunately, whether or not Google can develop software that makes you feel like less of an idiot for talking to your phone when out in public is an entirely different matter.
Key Lime Pie Profiles
Speaking of toggling settings, the ability to create profiles is one feature that's sorely missed from Android right now. While apps like Tasker exist exactly for this purpose, it would be great to see Google implement a system that includes location based automation for your settings, allowing your phone to automatically switch on and connect to Wi-Fi when you arrive at home or the office, or to switch to power saving modes when at night.
Key Lime Pie Multi-User Profiles
Another useful feature would be the ability to select from multi-user profiles. While this was introduced fro tablets with Jelly Bean and seems like it would naturally come over to the phone version, a Nokia patent might restrict multiple user accounts on Android devices to the tablet realm. Windows 8 currently is the only OS that offers this option, but even then, it's currently limited to a "Kid's Corner" and not full secondary profiles. For families who like to share out devices, this would be a useful addition but that may be out of Google's hands for now.
Key Lime Pie Cloud Back-up and Security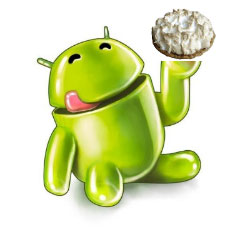 One thing that Android lacks by default is the same ability to manage the security of your device that's available to iPhone users. Being able to remotely wipe any handset should it get into the wrong hands or even just locate it from a PC would be hugely beneficial. Just as was the case for profiles, there are apps available that allow you to do just that, but this feature would be appreciated by the average user who doesn't have the time to hunt down these sorts of apps or who just didn't consider it a priority until it's too late. What's more, without the same level of cloud integration that is enjoyed by Windows users with SkyDrive or Apple user with iCloud, losing your phone and having to restore everything can be a real hassle. If Google Drive automatically created a cloud back-up of your entire device, copying thing such as save states for games and work that hadn't been synced or saved yet, photos that haven't been uploaded and things of that nature would provide some real peace of mind. Currently, the process you have to go through to do all of the above is a little laborious and it'd be welcome to have a single service that covers everything built in from the start.
Key Lime Pie Camera Features
While the default Android camera received a welcome boost in functionality with a panorama feature, added filters and the like in the last few updates, the lack of automatic red-eye, smile detection and image stabilization are still sticking points that mean that the Android camera experience isn't the best one out there out of the gate.
Android 5.0 Key Lime Pie – The Future
Admittedly, most of the issues outlined above can be readily solved through careful perusal of the Google Play store, but even then, that still presents a barrier to those of us who just want to be able to get on with things as soon as we boot up that new phone. While it could be argued that you should just buy an i-Device if that's how you feel, it's hard to question the fact that, if Google intends to keep growing their Android market share of the global mobile market, it's still absolutely necessary for them to cater to everyone, not just the tech-heads and power-users of the Android crowd.
Comments
comments