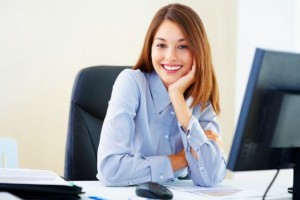 Technology has enabled publishers to create tailor-made advertisements and target them to specific audiences. Superior ad-serving and revenue optimization platforms help to manage ad traffic across all channels and assess inventory market value.
Customers today expect a 360-degree experience with both, online and offline. A positive proximity is developed with businesses providing custom messages down the marketing funnel. Advertisers are more discerning and focus on high-quality inventories, which minimize impression wastage. Programmatic ad solutions help in converting data into actionable insights and measure real-time return on investment.
Advertisers are looking for better returns and the measurement metric for online advertisements is focused on engagement. "Number of clicks" can be very misleading and marketers are looking for high-impact visibility and better engagement with customers to scale across platforms. Programmatic solutions vie for prominence, better views, and contextual placement rather than empty clicks. Targeted ad placements with messages customized for each and every online presence is enabled through digital programmatic solutions.
In the programmatic world, publishers just cannot rest on their laurels of being ad-space providers. Traditional web advertising was not particularly better than the spray-and-pray approach. It focused on the eyeballs and basic demographic characteristics. Programmatic ad solutions put an end to such wasteful expenditure. What you watch is what you are looking for. Ads are tailored to visitor needs rather than webpages. It gets down to the basics with technologies understanding the buyer persona and purchasing stage of every customer.
To thrive in the programmatic world, publishers should embrace programmatic technologies that can improve visibility and transparency to their buyers.
Provide your audience and contextual site data to the buyers
Most publishers deliver first-party and third-party cookie reliant targeting. Real-time page level contextual data to the buyers can help them tailor their messages for the visitors. There is a better chance that the visitor is more delighted in viewing relevant ads and can visit your website more often. Buyers can focus on getting contextual data so that yield and revenue from the ads increase.
Upgrade the site to accept different display formats.
A recent Interactive Advertising Bureau (IAB) research found that richer ad formats like rising stars are more preferred by customers. These ad formats are found to be engaging and enjoyable by customers. The sites which can host such ads become more valuable for advertisers and they might be ready to bid higher. It is also important to make the sites mobile optimized as mobile traffic is steadily increasing over the years.
Provide information about viewable ads
Advertisers are looking for guaranteed viewable inventory. Publishers can offer a pricing model that includes view ability that is vCPM compared to cost per mile (CPM). vCPM is the viewable cost per thousand impressions. The ad is considered to be viewable if 50% of the ad is on the screen for more than a second (for display ads) and two seconds or longer for video ads.
Programmatic ad buying is a boon for smaller companies that cannot afford to spend ludicrous amounts on advertising. The internet has become a democratized market where intelligent spending provides sellers equal opportunities. Companies need not spend on buying fixed spaces for a particular time, but concentrate on establishing a budget for ads in each platform. All you need is to specify how you are willing to spend and the visitors you are targeting. Programmatic buying solutions determine the best fit ad for the space for individual visitors, thus allowing better control and agility for the advertiser.
Author Bio:
Preethi Vagadia is currently a Senior Business architect with the Service operations practice at a well-known IT Industry in Bangalore. She has worked in several process improvement projects involving multi-national teams for global customers. She has over 8 years of experience in mortgage technology and has successfully executed several projects in logistics management, logistics integration, reverse logistics, programmatic advertising software, warranty software and programmatic solutions.
Comments
comments