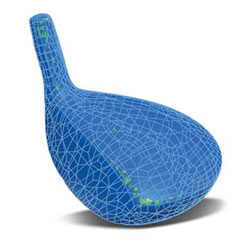 Computer aided engineering (CAE) refers to a broad spectrum field that deals with making designs with the use of computer programs. It is used in many industries that has anything to do with product design, implementation and showcase. The major branches of CAE includes computer aided analysis, computer aided planning, material requirement planning, computer aided design, computer-integrated manufacturing and computer aided manufacturing. In many industries different types of software and programs also known as design tools have been developed to carry out specific design needs in other to achieve particular motives. This is necessary because of the flexibility that makes each industry extremely unique and different from one another.
Fields & Phases Of CAE
Every CAE system must be in phases in other to be progressive, complete and effective. These phases or processes ensures that everything that is needed to be done to ensure a perfect design is done without having to leave anything behind. A typical CAE process includes solving, pre-processing and post-process stages. Pre-processing involves the modeling of the geometric and physical processes, then mathematical formulas are used to solve complex issues on physical properties after which the results are laid out for the engineer to view and make changes in the post-processing stage.
Benefits Of CAE
The major benefits of computer aided design is that it helps to reduce the cost of production and the time it will take to complete it. At the same time they help to ensure that the products come out with higher quality and better durability. Designs with CAE will also help design and engineering teams manage performance implications and risks of their design. Also, designers can make use of computer based simulations to refine and evaluate their designs instead of relying on money and time consuming physical prototype testing.
With the use of CAE products data and processes can be stored in a server to be accessible by designers and engineers in different areas so they can all work together in creating a masterpiece without necessarily coming into physical contacts with one another. Design changes is one of the major factors that makes product design and manufacturing cash intensive. CAE allow engineers and designers to make changes to their design especially at the early stages. When properly integrated into the design and development process, CAE help manufacturers detect faults with the product on time, so problems can get solutions without delay.
Common CAE Software Used
Solid edge simulation: This is a finite element analysis (FEA) tool, built-in for engineers to help them validate assembly and part design digitally within the SES system. The program reduces reliance on physical prototypes thereby helping to save the time spent on design and money required for testing and material costs.
FEMAP: This program is useful for both pre- and post processing of advanced engineering in finite element analysis. This windows-native software provides the proper FEA tools and modeling solutions to help designers, analysts and engineers perform the most complicated design tasks accurately and effectively.
NX: With NX, designers have the power to carry out different types of design processes regardless of whether they are associated with CAD, CAE or CAM. The NX simulation can be used as application for many systems including linear and non-linear stress analysis, fluid flow analysis, thermal analysis, dynamic response simulation and simulation for system-level performance.
Computer aided engineering is done in phases to guarantee a productive process that will bring out high level products. Its benefits ensures professionalism, efficiency and the chance to save plenty of time and money. And analysts and engineers carry out their designs with the help of high end programs that ensures productivity.
Comments
comments