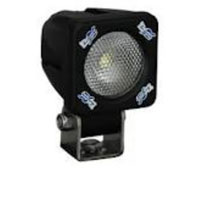 There are many different reasons why you should consider purchasing a portable LED light tower rather than a traditional light tower. The main reason is because of the countless benefits and advantages that Portable LED light towers have over traditional light towers. Just a few of these benefits are durability, strength and power, convenience, and much more.
Benefits of LED Light Towers
There are a number of benefits that LED light towers have over metal halide or traditional light towers. These benefits include:
Convenience
LED light towers are portable, making them extremely easy and convenient to use. These towers are capable of producing up to 500 watts of light per unit of LED. The LED components also come with a two year warranty, so you won't have to spend any more money if one of the components happens to stop working.
Environmentally friendly
LED light towers are environmentally friendly. They can save you up to fifty percent on fuel because they use refined fuel consumption. The LED light towers also do not emit any UV whatsoever. They are much more sustainable and better for the environment than regular light towers because they emit lower amounts of carbon and they have fully bunded chassis.
Water Engines
The engines of the LED light towers are cooled using water. Water engines work great to prevent the machine from overheating. These water engines are strong enough in even the roughest of environments.
Strength and Power
Absolutely no time at all is required for warm up or stand by. The light will come on instantly with start up. LED light units are much stronger and more robust than traditional ones. The chance that they will be damaged when traveling from one place to another is much less likely than the chance of their traditional counterparts.

Durability
LED lamps also last for much longer than metal halide. Compared to the about 10,000 hours that metal halide will be able to last, LED lights can last for up to 50,000 hours. That is about five times the length of metal halide. LED light towers are built to last a life time and include heavy duty suspension and are fully bunded.
Glare-free Illumination
LED light towers feature illumination that is free of glares. The light is distributed evenly and the LED lights are able to be switched individually in order to provide perfect lighting in any environment.
Uses for LED Light Towers
Allight Primax LED light towers are best used in close proximity environments. LED light towers are optimal for use in road work, maintenance of mines, mining areas, intersections, construction in civil areas, and even events. They also work well for a number of different places and a few different uses as well.
Comments
comments