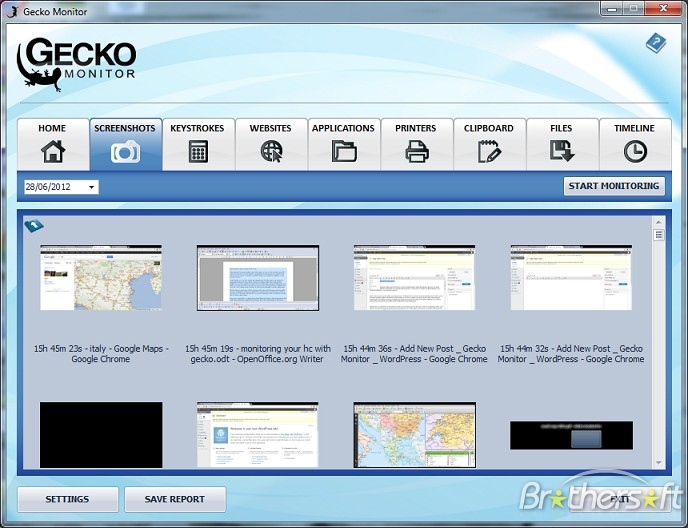 Parental control apps are used to filter content and monitor the activity of children or other people on the iPhone or Android devices. There is a large amount of inappropriate content available online and even on websites like YouTube where content is screened, and parental control software is designed to filter that content before children can access it.
Mama Bear
Mama Bear is an Android app that can be used to monitor Instagram uploads, uploaded photos, and words on a restricted word list. It also allows children to check in with their parents with check in buttons. There is also an "Emergency" notification that children can use, and there are other features such as arrival and departure alerts for school and home.
Phone Sheriff
Phone Sheriff is available for both Android and iPhone and has several features for parental control monitoring. It allows parents to block particular numbers from calling or messaging. Time restrictions can be set for phone use, and particular apps can be blocked. Text messages can also be monitored by parents, and there is location tracking through GPS. A control panel can be logged in to check online usage.
Norton Family
Norton Family is a parental control app available on the iPhone and Android, and this app allows parents to monitor their children's Android or iPhone usage anywhere and anytime. The app lets parents block access to websites and there are email alerts for parents in the free version. In the paid version parents can see what their kids say in text messages and view who they are messaging. There is also a 90 day history of what the child has viewed online, and there are weekly reports for parents that give them an idea of how much time their children are spending online on their Android or iPhone device.
Kid Mode
Kid Mode is an app that prevents children from accesses new app purchases, and prevents kids from clicking on ads. The Premium membership offers extra parental control options. There is an art studio where children can draw and paint included with the app, as well as illustrated storybooks for family members to read to their children. Like other parental control apps there are weekly reports that show what apps children have been using, and the child lock feature keeps children in one particular app. There is also a video mail feature for exchanging messages with family.
Gecko Monitor is a computer monitoring application that can monitor what your kids are up to on their computer when you're not around. Head to the Gecko Monitoring Software website to download a free trial now.
Comments
comments