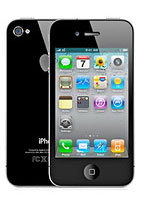 Mobile phones became one of the main devices in the human life nowadays. Initially the phones are invented mainly for the communication. But presently due to high technological revolution, the mobiles are used for multitasking purposes.
The latest trend or advancement in the mobile phone world is the smart phones. Smart phones are much expensive and it is an unaffordable item for most of the people. Even though it is a high budget tool, people are hurrying to buy it and spending their savings to own a trendy smart phone. The reason for this is nothing but the attractive models and facilities which these smart phones are having within it.
Due to the high price and stylish look, these smart phones made a huge wave in the society that if anyone has a high tech trendy smart phone, then he/she will be considered as high class group. Such a transformation of minds took place among the public by the introduction of these smart phones in the market.
Reasons which created high demand for the smart phones in the market:
Trendy look
Fashionable item
Centre of attraction just by mere observation
High priced entry
Huge facilities which normal phones lacking
All types of connectivity and devices which are inbuilt
There are so many renounced companies available now in the mobile phone field which are compete each other in producing advance and new smart phones every now and then. Some of the best companies for smart phones are Samsung, Nokia, Sony Ericsson, Blackberry, Apple, HTC, LG, Micromax, etc.
Some of the top class trendy smart phone models which are avail in the circulation in mobile market at present date are as follows:
Samsung Galaxy S3: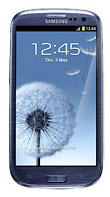 This model is the present day hot selling smart phone in the market. This mainly attracts the youth age groups. By the following specifications it is attracting the people very much.
Android Operating System
Quad-core 1.4 GHz processor
8 Mega Pixel camera
64 GB storage capacities with 1 GB RAM
3G & 4G networking system
Browsing availability like Google Search, Map viewing, Social networking service like YouTube, facebook, twitter, etc.
Easy and effective Voice recognition device
Blackberry Torch: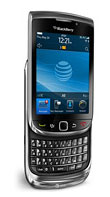 This is the first blackberry slider model mobile which got nice reputation among the public in the list of numerous high tech smart phones. It has the following main and attractive specifications.
Blackberry OS 6.0.
QWERTY Slider phone with 360×480 Pixels resolution
5 Mega Pixel camera
32GB extending memory
HTC Sensation: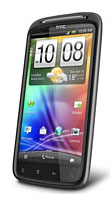 The other smart phone which makes the people to run around it is the skinny and appreciative appearance smart phone HTC Sensation. The main specifications of HTC Sensation which attracts everyone are,
3G networking system
S-LCD capacitive touch screen with 540 x 960 pixels resolution
32GB extending memory
8 Mega Pixel camera
Apple iPhone 4: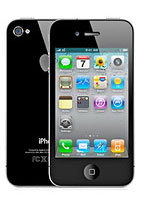 This is a stylish and easy to hoop model smart phone. It consists of multiple latest applications and designed mostly with latest hardware devices. The main specifications of this phone are,
TFT capacitive touch screen with 640 x 960 pixels resolution
3G networking system
32GB extending memory
5 Mega Pixel camera
Comments
comments