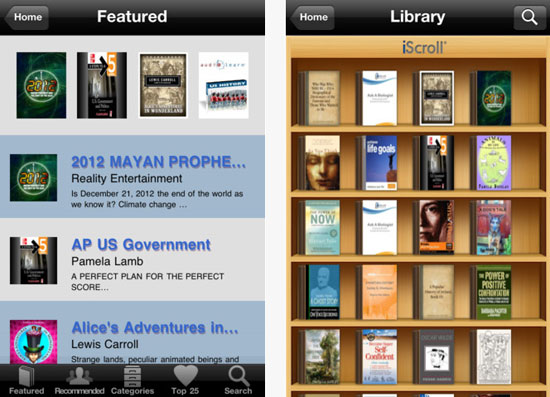 The ever evolving world of technology makes it far easier for us to find literally anything we want. However, the online world seems to have taken some of the romance out of finding a favourite hardback or paperback and enjoying a good read. With that being said, you can actually use your smartphone to enjoy reading in the modern or even the more traditional way.
Book Wall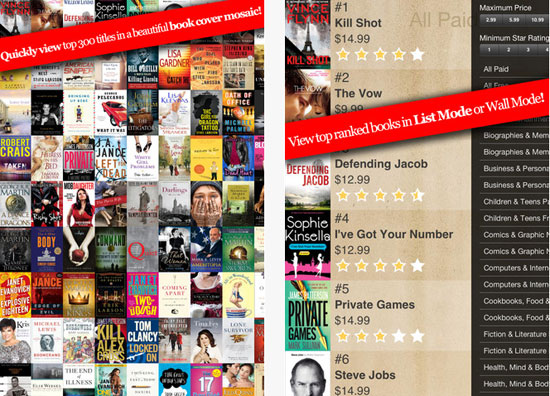 Book Wall allows you to quickly and easily find some of the best and top rated books on the iBooks store. You have a number of filters to choose from, thus allowing you to find the perfect book to read. You may choose to search for books based only their rating by other users or even based on a maximum price. You can search through a variety of categories and will find some great titles that will meet with your approval.
https://itunes.apple.com/US/app/id491526917?mt=8&ign-mpt=uo%3D4
iScroll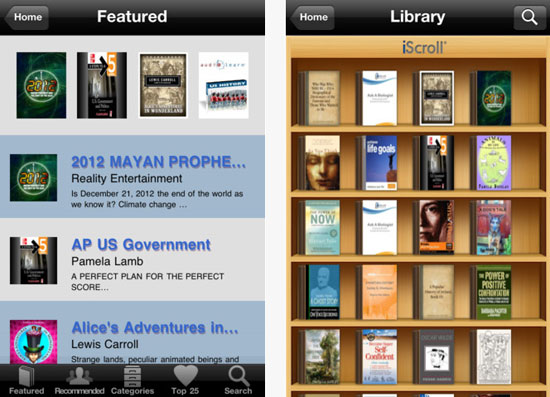 iScroll offers the best of both worlds – you can keep your hands free while listening to some of the greatest audio books ever produced. You literally have the best of both worlds, as you can read some of your favourite titles while listening to them at the same time. By reading and listening together, it has been proven that you will vastly increase both your understanding and overall retention of the material in front of you.
https://itunes.apple.com/us/app/iscroll/id424002721?mt=8
iReadItNow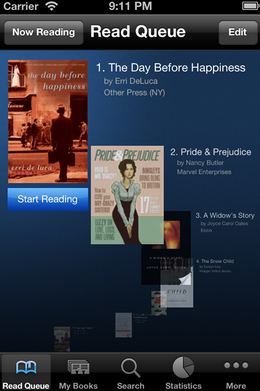 This app is more for the statistician at heart and will allow you to keep a close eye and record of the materials you have read. The app will keep a record of when you started or finished a book, as well as storing patterns of your reading preferences. You have a note making facility, which will allow you to mark down favourite characters, certain phrases or ideas you have found in books, etc.
https://itunes.apple.com/us/app/iscroll/id424002721?mt=8
McSweeney's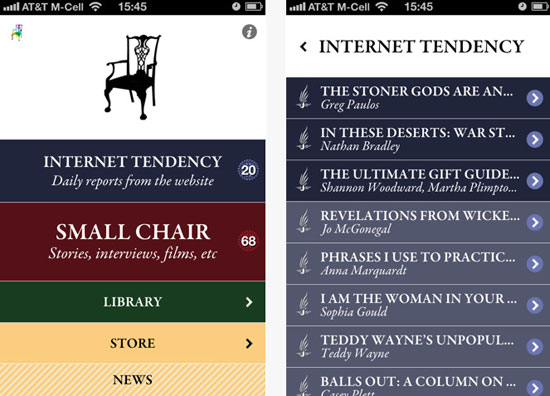 This app will deliver a vast amount of readable information straight to your iPhone, iPad or iPod touch. Whether your passion lies in reading stories, novels, comics, interviews or even short films, you will find this app of great use to you. The app works in conjunction with the McSweeney's website and you will receive exclusive material on a weekly basis.
https://itunes.apple.com/us/app/mcsweeneys/id325330901?mt=8
Merriam-Webster Dictionary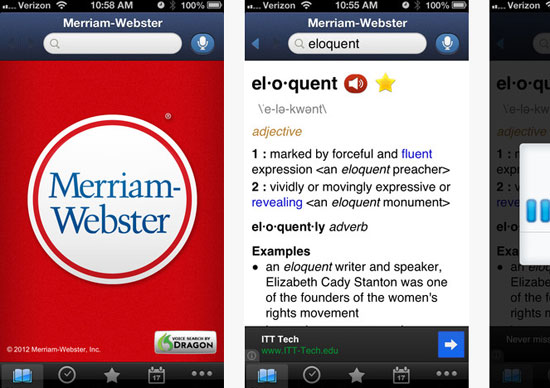 One book that you should always have to hand while reading is a dictionary… a dictionary will, without doubt, improve your understanding and comprehension of text, and is the ideal tool to help build your knowledge and vocabulary. The app not only has the world famous dictionary, but also access to a Thesaurus and various acronyms and synonyms. The app allows you to search for words or phrases via voice recognition and even provides you with audio pronunciations.
https://itunes.apple.com/us/app/merriam-webster-dictionary/id399452287?mt=8
So, if you happen to love reading and the lure of books, these apps are certainly a great addition to have. The apps can help to enhance your education and are fantastic tools to have for reference and book-finding purposes.
Comments
comments