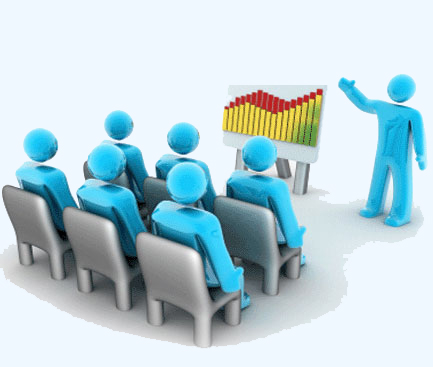 Organizing an event is no easy job. From maintaining schedules and attendees to organizing the tickets and spacing, there are hundreds of tasks that need to be managed carefully without compromising the co-ordination level between the parties. Moreover, when the event is held at international level, it requires due diligence in organizing airline bookings, hotel stays, catering, etc. When you have several delegates, depending solely on spreadsheets to manage and control every bits and pieces of the event is not recommended as it leads to following problems.
Problems with Utilizing Spreadsheets for Managing Events
Poor Efficiency – Managing a large amount of data related to the event in spreadsheet leaves the process cumbersome instead of streamlining it, since the organizer needs to alter and extract the information stored in the spreadsheets every now and then. This reduces the efficiency of managing the event.
Data Loss Chances – When everything is maintained in spreadsheets located on your computer device, in the event of a system breakdown or hardware issue, you might lose all the data related to the event and this can cost heavily to the event organization.
Difficulty in Maintenance & Security – Again when the event particulars are maintained in the traditional manner through spreadsheets, it may lead to difficulty in maintenance as any alteration of the data needs to be done manually. Moreover when there is no protective layer in accessing the data stored on the local PC, it may trigger security issues such as data theft and misuse.
With these and too many other issues attached in managing events through spreadsheets, many organizers have started considering the event management software and applications. These event management apps features ingenious functions that allow event professionals to perform planning, marketing, logistics, registration and budgeting with a few clicks of buttons. Some common features of event management apps are
Standard Features of an Event Management Software
Online Registration – Almost all the event management software supports integration with a website that supports direct online registration allowing organizers to extract and import information from the website eliminating the need to manually enter data multiple times. Moreover, when multiple event's database and registrations are to be processed, these event management software removes the duplicity and streamlines even the most complex registration process.
Attendee Management – A basic event management software provides attendee management function with real time access to all the information related to the attendees. This eliminates the need to manage heavy files and folders of the event attendees and reduces the paperwork.
Email Marketing – Several event management software comes with email marketing features that enables event organizers to target email campaigns to maximize registrations and deepen engagement.
Event Resource/Event Space Management – A comprehensive event management software will also provide resource management capabilities. These resource management capabilities allow organizers to allocate the attendee bookings in terms of space availability and capacity of different venues on a particular date and provides optimum solutions to fill the event space.
Besides these, an event manager or event management software confers following benefits to the event organizer.
Helps in planning events
Allows increasing event attendance and decrease event costs due to reduction in manpower requirement
Helps in managing contacts of attendees and sponsors
Provides flexible option to add, alter or remove any event
Helps decrease work load
Generates reports of each activity for better controlling
With the world going mobile, people conduct half of their communication via mobile. The necessity to respond quickly to the requirements in the event management field has compelled the event professionals to leverage the mobile technology and avail it to such an extent that they do not feel a need to sit at one place and manage their attendees, bookings, registrations, space, etc. This demand of instant responsiveness has triggered the requirement of event management applications for mobile. Since these applications require to be accessed on a continuous basis, they are generally built on a Cloud environment which makes it accessible 24×7 from anywhere around the globe. The event management application for mobile not only helps in managing the events smoothly but gives various other advantages that result in enhancing the ROI of event organization.
Real time news & alerts on events
A single window to manage all the aspects of the event
Information on the move – No need to carry papers
Immediate communication with prospects
Easy delegation and reporting
There are several players in the market that develop such event management applications for Android and iPhone devices. These event application developers provide out of the box features and advanced functionalities such as integration with social media, traffic analysis, search facility, event venue maps, QR code integration, photo gallery to capture event photographs, etc. these advanced features provides unprecedented levels of engagement with a few button clicks to the organizer that he hardly needs to depend on any other system or person for managing and tracking his event details.
With these features, event management applications can certainly take your event management to the next level irrespective of where your event is to be held and where the attendees are located.
Comments
comments