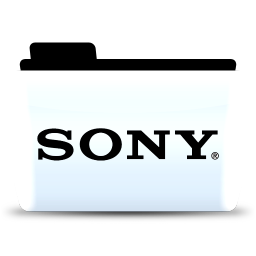 It's been three months since Sony unleashed its new flagship smartphone, the Xperia Z, on to the world. The handset certainly impressed crowds at the launch with its water resistant casing, 13 megapixel camera and one of the first full 1080p HD mobile displays to appear on a mobile device.
But, with other Android smartphones including the HTC One and the Samsung Galaxy S4 launching since the arrival of the Xperia Z, Sony has got some tough competition on its hands. So, taking into consideration its rivals, is the Xperia Z good enough to propel Sony up to number one in the mobile manufacturer rankings?
Xperia Z sales
Since the Xperia Z's release back in January 2013, Sony says the handset has received a brilliant reception. Calum MacDougall, head of Xperia marketing, told Reuters: "We have seen really good pre-orders. We had the first stocks available in Germany in Berlin at the Sony store and sold those out in two hours." Indeed, in the Xperia Z's first week of sales in Japan Sony sold a whopping 150,000 units, giving the manufacturer a 24% share of the total market for that week.
However, according to market research company IDC, Samsung and Apple hold the current top spots for mobile manufacturers. Chinese manufacturer Huawei has swooped in and grabbed the third place with a 4.9% market share, pipping Sony's 4.5% to the post. With extra competition from Chinese manufacturer ZTE which holds a 4.3% share, Sony may be feeling threatened.
Marketing and success
It's clear from the statistics that Sony has a long way to go before it can emulate the success as Apple and Samsung have had with their flagships, with its Xperia Z. This is not surprising considering that both Apple and Samsung have a massive brand following and a huge marketing budget to put behind products. In fact, research by mobile analysts Asymco, showed that Samsung spent $5.3bn and Apple spent $1bn advertising products in 2012.
But, the number three spot is definitely up for grabs with only a fraction of a percent between Sony and Huawei. So what can Sony do to focus its efforts on the coveted third position? Pierre Perron, Sony Mobile president of North Western Europe, told MobileNews that the firm is upping its 2012 UK marketing spend of £19m to £40m, so Sony has recognised the need to promote its wares.
New Sony tech
There are also rumours of new tech expected from Sony later on this year, including a Sony phablet, an Xperia Cyber-shot phone, and Walkman phone expected in Q3. According to mobile site PhoneArena, there will be six new devices from the Japanese manufacturer, including an Xperia smartphone that will feature a display of between 6 and 7-inches, meaning it would be a competitor for Samsung's Galaxy Note range of phablets.
Also apparently on the agenda is a 5-inch Xperia device sporting a Cyber-shot camera that is rumoured to feature a whopping sensor akin to the Nokia 808 PureView's 41 megapixel behemoth. And Sony is said to be resurrecting the Walkman brand once again with a high-end Xperia Walkman smartphone with 5-inch full HD display and integrated amplifier chip.
These devices sound really promising and if Sony gets the tech spot-on and puts a bit more clout in to its marketing strategy then the mobiles may prosper. And, if Sony manages to secure third position in the mobile manufacturer rankings, it may be able to close the massive gap between itself and the front runners Apple and Samsung. Sure, it's got a hell of a way to go before it can match Samsung's Galaxy range, but as the saying goes, 'reach for the stars, even if you miss, you may end up landing on the moon'.
Comments
comments