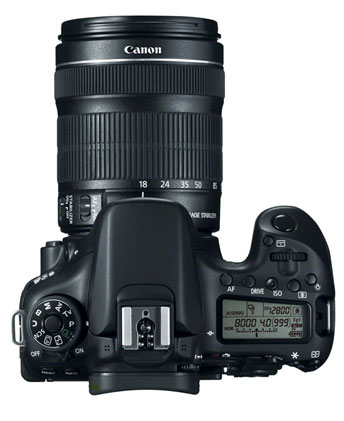 Canon has always been the favorite brand to the photographers' community and has been introducing gears for pretty much all range of photographers. No matter if you are a beginner or a professional; you can find pretty much everything for you in the range. Canon introduced a professional camera body back in 2008 in the APS-C sensor range, that was named the Canon 7D. It was an ultimate gadget for everyone who takes photography too seriously, and also for those who love to take photography to extreme surroundings. No matter if your camera gets splashed by water or gets attacked by snowballs, Canon 7D had all strength to stand against those.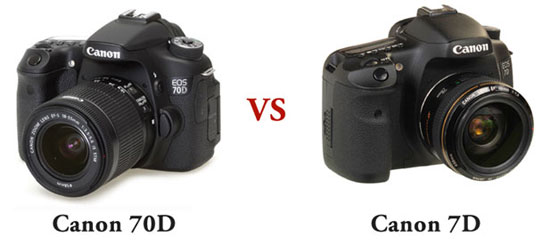 And, very recently Canon has come up with another APS-C sensor body named Canon 70D. It's the successor to the previous Canon 60D, and includes a lot of interesting and creative new features. While the Canon 7D and Canon 70D both stand in the same price group, which one should you go for? Do you really need a camera that's going to stand against all the extremities of nature? Or a camera that has a partial weather sealing, good but not as the Canon 7D, and captures photos blazingly fast? Let's find out.
Specifications
Before we get into a comparison, let's have a look at their specifications. Not detailed, just a brief review on both.
Canon 7D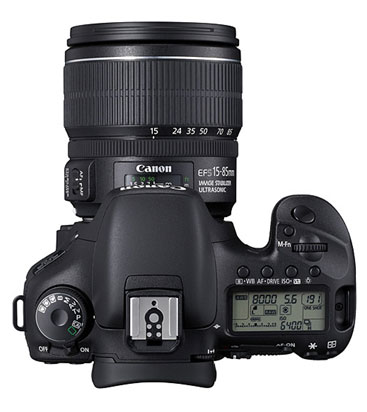 When it was released back in 2008, it was truly a beast; period. It still is! It has an 18 megapixel APS-C CMOS sensor, has two DIGIC 4 processors on board to make shooting photos faster and the focusing more precise under any lighting conditions. Speaking of focus, it has 19 auto focus points for perfect focusing of your subject. And 63 zone dual layer metering makes the experience even better. It has live view support, has a 3 inch LCD display and the viewfinder provides you a 100% coverage; so you exactly see what's going to be captured in the frame. Also, Canon 7D has support for 1080p HD movie recording.
Canon 70D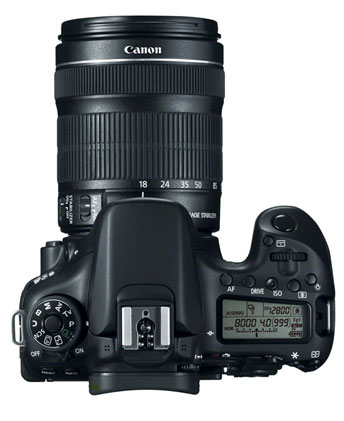 On the other hand, Canon 70D is less like a professional camera, but its specification makes it compete well with the Canon 7D in terms of price and specifications. The specifications are much similar in many ways. Like the 7D, the 70D also has 19 focus points. The picture resolution is higher though, 70D captures photos in highest 20.2 megapixels. It has a dual pixel CMOS sensor which provides support for faster autofocus in all lighting situations. The higher ISO range also helps in the same aspect. This camera has the new Digic 5+ processor. Newer processor means better performance and this camera is no different. Also, you can capture HDR photos right from the camera.
Which one should you get?
That solely depends on you. Canon 70D is targeted towards the semi-professional users, who intend to use a camera for both personal use and commercial use. If you are a sports photographer, then Canon 70D might not be a good choice for you since the burst mode in Canon 7D is faster than the 70D. Canon 7D has a frame rate of 18fps while 70D's frame rate is 7 fps.
Both cameras focus well in low lighting situations and it is fast and accurate. So that will not be a bigger concern. On the other hand, if you need to take your camera to adverse environments then you better be going for the 7D, since it's often compared Nokia's cousin in terms of durability.
Wrap Up
If you are willing to buy canon dslr camera then Canon 70D and Canon 7D, both are good cameras in their budget range and specifications; you can get any one of them to meet your needs. And if you can wait a little longer, then wait since a new version of Canon 7D might be on its way, as rumored.
Comments
comments