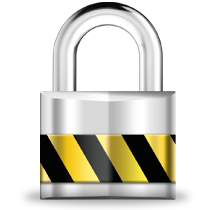 Computer Security Day is an annual worldwide event. It began in 1988 to help to raise public awareness of computer security related issues and remind people that their computers and information need to be protected. National Computer Security Day usually falls on the 30th of November and is a great opportunity for internet users and companies to promote awareness.
People celebrate the day by taking part in all kinds of security related activities; it's also a great time to pick up lots of free, useful information about the security of your personal data. It's also a good time to:
Read your workplace's security policy
Although you will have read your company computer security policy when you first joined the team, it's a good idea to read over it to make sure it hasn't been updated or you may have forgotten important parts. If you are an employer, this could be a great opportunity to update your user guides or network security manual and send it to all of your employees.
Check your computer for security and safety issues
Computer Security Day isn't just about checking up on your network security, but also the security of your working environment. This means double checking batteries in smoke detectors in your work place, ensuring there are fire extinguishers within easy reach and using a non-slip mats where required like underneath your monitor, keyboard and other equipment. You could also take a look at your anti-static features to make sure you don't shock yourself by accident whilst working and check your power surge protectors (if you don't have them this could be a good time to buy some).
Clean up your hardware
The best way to clean your hardware is to vacuum the keyboard area gently to remove dust and any crumbs which may have accrued and wipe down your screens with anti-static wipes. Next, make sure that no dust is covering the inside of any computing equipment then clean the head on your disk drive and other magnetic devices. Remove any clutter from your desk space and re-organise all of your file folders and drawers to create an easy-to-use, organised work environment.
Back up your work
Computer Security Day is also a good time to back up all of your work on either a memory stick or an external hard-drive, these can be expensive if you buy them from computer stores but are well worth the investment. You can also try Ebay or Amazon online stores if you are on a budget- you might be able to pick up a bargain storage device to back up all of your work in case something happens to your computer and you lose your data.
Run a security scan
Most of us only run a quick scan when using network security software to check for threats, but every once in a while a full scan is required. It's time consuming, but this could be a good time to do it. You could also take this time to change your password and security settings on user profiles, email facilities and online bank accounts as well as getting rid of unrequired files and delete your Flash cookies.
How will you make best use of Computer Security Day?
Comments
comments