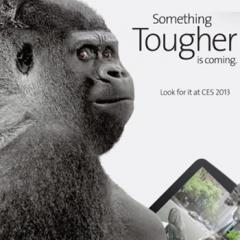 Corning Incorporated on January 07, 2013 announced it was launching Gorilla Corning 3 with Native Damage Resistance at the Consumer Electronics Show (CES) in Las Vegas. Corning glass it may be remembered is one of the most preferred glass in electronic goods due to its highly acclaimed scratch resistance properties. The new product, it has been revealed will be made from an entirely new composition which will enhance the materials capacity to withstand weathering and other damage causing reasons. The material has been reengineered right from the atomic structure level itself.
Built into the Gorilla Glass 3 is the New Native Damage Resistance trademarked technology. The new technology helps glasses withstand intense damages and prevents glass from cracking. What is so unique about this technology is that in spite of deep scratches, the material will show on the surface and retain all its properties and strength as if nothing has happened.
Corning it may remembered is amongst the best known producers of specialty glasses worldwide. At the CES, James R Steiner Senior Vice President and General Manager reiterated his company's commitment to producing nothing but the best, and as well improving upon products and services continually. He also hinted that his team will be working harder in bringing out newer products with quality in mind. The Gorilla Glass 3 he said was made by use of robust chemicals. He also added that they will be throwing stronger challenges in the future to their team of engineers to come up with even better materials in the future.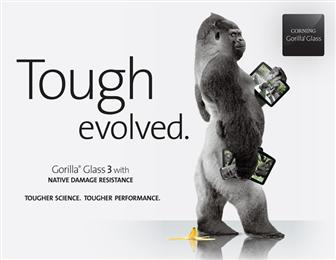 It was revealed that at the CES that product qualification and implementation are underway with Corning's customers all over the world. It is expected that that many new device launches in the coming years will be featuring the new Gorilla 3 in their products, and that possibly beginning sometimes in the middle of 2013. Demonstrations are planned to take place in 5 halls within the CES venue beginning on 8-January through 11th.
Gorilla Glasses' smooth contour and sleek surface is attributed to a special proprietary process not all glass manufacturers can use it is learnt. The requirements of devices are very stringent without the minimum leeway for compromise because of the need to maintain touch ability. According to the manufacturer, Corning Glass is being used by at least 30 brands of prominence and in more than 975 products. Corning Glass also says that approximately a billion devices worldwide have their glasses on devices.
Though glasses and ceramics form Corning's core activities, Corning's competency in other sectors have been widely well received. Some of the other major product lines that they are into include: display technologies, environmental technologies, telecommunications, life sciences, specialty materials, and many other products. In the telecommunications sector, Corning has also on display optical cables that have the potential to carry large data at very high speeds of up to 5 Gbps, which can further be enhanced to 10 Gbps using Thunderbolt technology. Amongst the newer features to the cable are its ability to be bent and the thinness of the cable.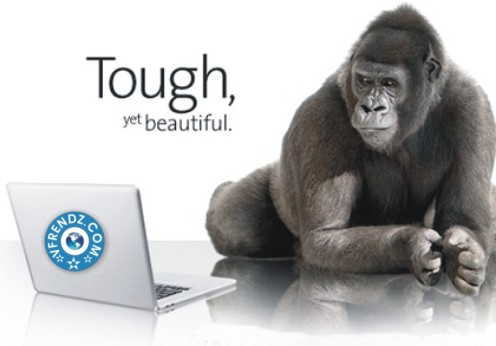 Corning is also the recipient of awards and recognition around the world. Some of the notable awards include: Corporate Citizen Ship Award, Employees Awards Recognition, Customer Awards and so on. Research & Development is a way of life at Corning, and Corning Gorilla Glass 3 is nothing but the result of sustained efforts that their engineers have put in producing such an excellent glass. Working with their customers constantly and endeavoring to produce superior products at affordable prices is what makes them international leaders in their chosen activities. To learn more about Corning and their activities go to http://www.corning.com/about_us/index.aspx.
Comments
comments