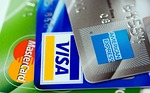 Erate.com has been providing financial consumers with interest rate information for many years now. The company initially started out as a mortgage brokerage, but over the years they made the transition into a website that provides a wealth of financial information. The main purpose of their website was to educate consumers and help them to protect themselves in the current financial market. Erate.com also has an outstanding free finance app.
Home Loan Programs
If you are looking for a mortgage or home loan the app provides the current interest rates for a wide variety of mortgage rates. These include 15 and 30-year fixed rate mortgages, where your interest rate will be fixed for the entire 15 or 30-year period. They also offer interest rate information for the many different adjustable rate mortgages (ARMs) available, including 3/1, 5/1 and 7/1.
These figures simply give you the initial period where you will be paying a fixed rate (the same amount of money on a monthly basis for a certain number of years) before your payment converts to an adjustable rate, which is tied to the treasury index. Therefore, a 3/1 adjustable rate mortgage will provide you with a fixed rate for 3 years before converting to an adjustable rate.
Not only will the app provide you with the interest rates currently available in the marketplace, but also other useful information, such as the APR or the Annual Percentage Rate, which will let you know the total cost of a loan inclusive of other fees payable. You will also discover the total number (and amount) of fees you will need to pay for a particular mortgage product, the monthly payments and also the rate lock periods.
Credit Cards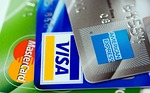 The Erate.com app will also supply a vast amount of information on credit card deals as well. This will range from normal credit cards, rewards cards, balance transfer deals, secured credit cards, cards for students, cash back deals, frequent flyer credit cards, cards with no annual fees and a whole host more. You will find out details, such as the introductory rates and the follow-up interest rates, annual fees and late fee charges, thus allowing you to find the best credit card for your personal circumstances.
The app is compatible with the iPhone, iPad and iPod Touch. It will require an operating system of iOS 4.3 or later. The app is also completely free. The latest updates to the app now allow you view to a mortgage rate table layout, therefore allowing you to comparison shop amongst many different lenders. Another great addition within this update now allows you to make free VOIP calls from within the app to a mortgage representative.
You will also be pleased to hear that there are no advertisements within the app. Many other finance app providers litter their content with various adverts. Unfortunately, this can often lead consumers into purchasing a product, such as a loan or credit card that they really didn't need, simply because an advert made the deal seem too good to be true.
https://itunes.apple.com/us/app/mortgage-rates-credit-card/id337938004?mt=8
Comments
comments