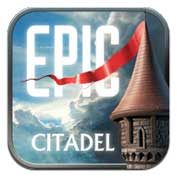 For all of you who may have done very many appeals to have Infinity Blade on Android and have been waiting expectantly might have a reason to rejoice. Epic Citadel has been released, courtesy Epic Games. With this game you will embark on a visual feast of a dream land or a fantasy trip that is reminiscent of Infinity Blade, however with some visuals that have been splendidly updated.
Epic Citadel is powered with graphical high end features and was designed with some of the identical technologies that were employed to build some of the best mobile games. Epic Citadel has some outstanding features such as the visuals to start off with. The surreal journey with its breathtakingly wow element defines the superlative evolvement ever seen on an Android device. The most recent developments in the Unreal Engine 3 technology is instrumental in the peerless special effects that will keep the players engaged almost forever in this imaginative ride.
You may notice that some of the reflections may seem perpetually real which can be attributed to the very refined rendering mechanisms and mapping the environment for giving us the feel real factor. Through the 'benchmarking mode', Epic Citadel allows gamers to collect accomplishment information for Android devices, which in turn typically will showcase the statistics for frames every second. And to add to the realism, there is also an in built lighting system, sited as the 'Unreal Lightmass'.
The inventors of Epic Citadel have worked in close association with the best names in hardware to ensure that the final product is ready to demonstrate an unforgettable gaming experience on some of the trending mobile platforms.
Android loyalists can download Epic Citadel for free in conjunction with getting an iOS update on the application. Some of the brilliantly designed graphics are typical of the Unreal mobile Engine games and all through the development of this application Android and Epic Games have worked in close coalition to ensure that the fantasy visuals can be experienced in an impeccable manner on NVIDIA Tegra geared devices, alongside a complete support Atom Z2460 platform as well as Intel's x86 architecture.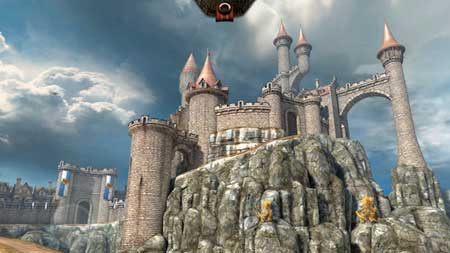 This is the first time that Epic Games has released an application on Android and we the users obviously expect that the technology implemented by Epic Citadel can lay the path for trending or soon to be out mobile games to be launched on such cross platforms.
The game looks awesome but then again its less of a game and more of a tech demo so to speak and with it now being available as a free app to download it seems to be narrowing the divide between consoles and mobile. This tech demo that gives its users an optimum performance level, a resolution of 1196×758 mp's and an average FPS of 56 is indeed a charmer and looks awesome on the Nexus 7.
So with Epic Citadel you can take your mind off the mundane existence and get ready to enter in the fantasy world that might keep you enchanted forever!
Comments
comments