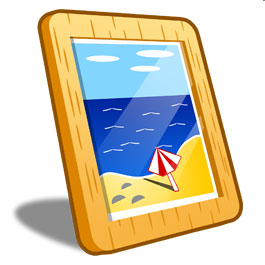 It is now impossible to leave home for a holiday without taking with you essential technology to keep you in touch with friends and family – and make your holiday stress free.
The difficulty is deciding on which tech gadgets to take, as there are now so many options, from Kindle to the iPad and the latest interactive cameras – and of course your essential mobile phone. Keeping up with technology has never been so exciting, as new products are constantly being developed and coming to market. It can also be expensive, tip your holiday luggage allowance over the limit – and even bump up holiday travel insurance.
Here's how to retain your tech savvy on holiday without taking a suitcase full of gadgets with you.
Apps – apps are the easiest way to stay teched up on holiday, as you can download apps for travelling, healthcare and accessing TV such as BBC iPlayer or ITV Player.
Smartphone – Smartphones are fast catching up with tablet PCs as their screens get bigger and apps make them a brilliant tool on holiday for finding out about your resort or using GPS to navigate to the best bars in town. Check roaming fees before you commit, however, as accessing the Internet abroad may leave you with a nasty bill.
Tablet PC – the iPad and Android tablet PCs make it easy to take your world with you when you go on holiday – and can help while away the hours stuck at an airport. Remember to take out holiday insurance to cover any loss or damage in transit to your tablet PC.
Interactive cameras – Samsung has just launched an interactive camera with Wi-Fi, which means you can email your best holiday shots or upload them to your Facebook page directly from the camera.
eBook readers – Kindle and other eBook readers have made taking a book much simpler – and can store thousands of eBooks instead of having to lug a couple of battered paperbacks with you on holiday.
SatNav – if you are driving, camping or caravanning, taking a SatNav is essential to make sure you pitch your tent in the right field and don't get lost in a backwater at 2am. Most mobile phones now have GPS and you can upload SatNav apps to Smartphones, along with Google maps to help you find the best routes.
To get the best out of your holiday technology, remember to stock up on batteries, memory cards for cameras and peripherals like earphones, memory sticks or camera lenses. You will also need your phone charger and chargers for tablet PCs, etc. Also take a USB lead for downloads and an adapter so you can plug your device into sockets for re-charging. Always check the voltage at your holiday destination before you leave home.
Gadgets can come in use for any occasion or occurance including a holiday accident abroad such as a road traffic accident.
Comments
comments