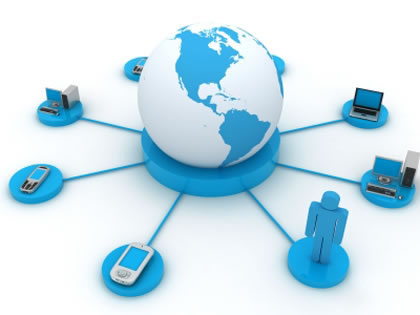 Technology these days has given us so much to be thankful for. This is especially true in the corporate arena where the virtual workspace has skyrocketed in demand. As the internet now connects the world, it's possible for someone to run their own business without the need to rent a full-time office.
These virtual environments offer clients the opportunity to use a furnished workplace and gain their own business address while still retaining their home-based lifestyle. As these services offer the following benefits, it is clear why more and more people are looking to virtual offices as a business solution that actually makes sense.
Lower Overhead Costs
Since most people don't even set foot in these environments, instead choosing to use them as a business address, there is no need to set aside a physical setting for them to work in. This means the landlord can charge very affordable rates at a fraction of the cost of more permanent commercial leases. As a result, we've seen that the number of virtual office clients now beats conventional tenants. Due to the economic crisis, people are trying to save money; they have been finding a solution in these flexible office environments because of the following factors:
Less time in the office means lower rental rates
There is often no need to cover workplace utility bills
Long-term leases reduce monthly costs even further
As more people are looking for new ways to run their business in a more cost effective manner, the demand for the virtual work setting has risen drastically over the past few years.
Personalised Service
One of the great attractions of renting some temporary space in a business centre is the level of service that you receive. Even the most basic packages can still offer access to business lounges with free refreshments and Wi-Fi internet. Here are some ways in which landlords take care of their virtual workspace clients:
Onsite food and beverages
Personalised rental space
Friendly receptionist staff
Meeting and conference rooms
Some landlords will even go the extra mile, making you feel as comfortable as possible. Virtual office space packages can be tailored to your business needs especially if you choose the right ones. For instance, some places will make your rented space feel lived in so that you don't arrive to a sterile environment every time you visit.
Increased Professionalism
This brings us onto our next benefit which is a major drawcard for those with home-based businesses: by renting a virtual office, these individuals can boost their overall levels of professionalism. This is guaranteed in the following ways:
Access to a fully equipped office whenever required
Added meeting rooms for future client appointments
A mailing address in a reputable commercial district
Instead of losing face by meeting people at home or in a local cafe, those with home businesses can rent a virtual office and use this to boost the impression they give to the public without having to spend too much on a full-time corporate rental.
As a result, these alternative leasing options can help the tenant improve their chances of making a sale and expanding their business. With a virtual office, you can present yourself in a more professional manner and grow your enterprise in a manner that would have been impossible from your household office.
Flexible Packages
The last advantage that these office rental options provide is that they are far more versatile than the traditional full-time workplace is. Looking at the statistics, the truth is that virtual offices are now more appealing to tenants because of their flexibility. After all, not every business needs the same sort of physical environment. Because everyone has access to these virtual settings all over the country, they can:
Meet up with clients at work by renting that space for the day
Open up branches worldwide without a massive increase in costs
Travel for business and use corporate lounges around the globe
Access new tech like video conferencing without complex installations
As you can see, the virtual office can be tailored to your specific business model. Compare this to the traditional workplace which merely offers a physical setting that comes with its own generic settings. The added flexibility offered here is another great reason why these virtual packages are becoming more and more popular.
With these positive characteristics, it's easy to predict the continued growth of the virtual office in today's modern day corporate world. Offering affordability, service, professionalism and flexibility in the one neat package, they are a smart solution for any business owner seeking a more effective place from which to run their enterprise. Thanks to the latest technological advances in the commercial field, there are now a range of rental packages aimed at catering to your corporate needs regardless of what industry you're currently working in.
Comments
comments