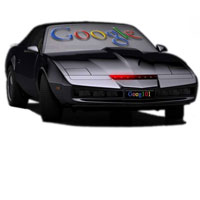 There's no doubt – possessing heaps of "self-drive" can "accelerate" your development. Just ask Google and their virtuoso team of engineers who – after years of meticulous research – engendered the technology for self-driven cars.The software giant has honed this breakthrough technology over time to make the experimental cars more advanced and safe as also hold them out to be commercially feasible.
Google's efforts bore fruit with the state of Nevada recognizing this technology and issuing a license for driverless cars. Navigate further for more about this fascinating project:
KnowhowSpecifics
A self-driving car essentially employs a sophisticated framework of sensors and embedded maps to propel itself automatically. To achieve this, Google equips the test cars with:

Their proprietary Street View architecture of road maps to guide the cars – this is embedded in the cars' databases. Google has – through constant testing – buttressed their cars' databases to include several miles of roads.
Video cameras placed at strategic points – to track the cars' routes.
A Light Detection and Ranging system (LIDAR) that can measure distances from a particular source through light. There are also additional sensorspositioned at both the front and back sides of the vehicles.
These sensors have the important task of steering the cars, keeping them safe from other objects on the road, and also monitoring the cars' routes.

Owing to these intricate systems, each car costs close to USD 150,000.

The self-driven cars maintain speeds in accordance with those prescribed in the maps i.e. within state laws. They can also be manually driven through a systems override. This is accomplished by either steering the controls or applying the brakes.
Project Evolution
The company has employed a set of specially-designed cars to help test the driverless technology. These include Toyota Prius hybrid vehicles, Lexus sports utility vehicles, and Audi TT sports sedans.
Actual road tests have also been very successful with cars traveling over 1000 miles on automatic mode and close to 140,000 miles with manual assistance.Together the fleet has traversed over 300,000 miles.
It is worthwhile to note that the tested roads have included important and often arduous routes covering mountains, snow paths, snaky turns, and busy intersections too.
So far there have not been reports of any major crashes caused by these driverless vehicles. A minor incident involved a test car being hit from behind while at a red light.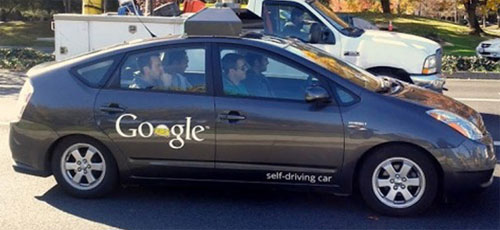 The Licenses
As mentioned before, Nevada was the first state to grant a license for self-driven vehicles – this after hectic petitioning by Google. The Nevada Motor Vehicles Department issued the license in May 2012 for a custom-fitted Toyota Prius. The department also imposed certain conditions for upholding the license for subsequent vehicles:

The cars would not be marketed.
The test cars would have to accommodate a human at the helm as also another person at the rear seat.
The cars' license plates would have to be red in color and house infinity signs (representing that they are concept cars).

California and Florida have since followed suit and issued similar licenses.
Future Outlook
Google has ably demonstrated the self-driven cars to be technologically advanced and accident-resistant and continue to do so. The future possibilities are wide-ranging – from driving the old and the infirm to assisting owners in parking and winding through traffic. One senses it's only a matter of time before these cars are mass produced and retailed.
Comments
comments