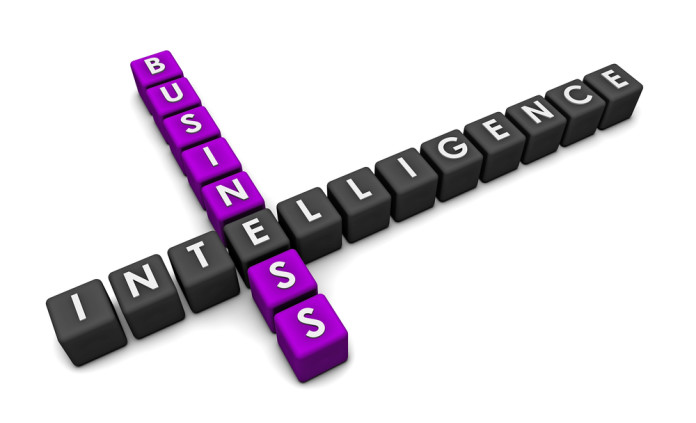 Business intelligence has paramount importance for all business sizes. As businesses grow, the control of organizational functions is distributed amongst multitude of people who are managing their own teams.
The extent of data that is generated across various functions in the daily routine is massive. The various functions and teams within the organization have their own data repository but these are not interlinked. Simply due to the massive size of the database, it becomes impossible for somebody to manually interpret and analyze the available data.
Business Intelligence (BI) software and services help organizations accomplish the massive task of organizing relevant data across various functions and locations and leverage the same for intelligent decision-making. However, prudence should be exercised while choosing a business intelligence solution for your organization. Apart from taking account of the cost, the scope, ease of operation, technical compatibility and scalability, its compatibility to organization needs should be duly considered.
Technical Compatibility
The BI solution vendor is most likely to skip the issue of technical compatibility. He would rather focus on the extensive range of reports and analytical tools that the decision maker would be able to leverage for his decision making. It is important that organizations discuss about technical compatibility of the software with existing organization hardware and software systems with the vendor.
It is best to know upfront if any customized software and hardware would need to be installed for the optimal functioning of the BI solution that the vendor may be offering. Moreover, certain BI solutions may not function optimally in multi-user & multi-location environment. So you also need to check this aspect with your vendor.
It is best that you choose a BI solution that can leverage on the existing systems (hardware and software). The solution should be capable to source data from existing e-commerce and system databases or any third-party information source. These data source vary across organizations and could be complex ERP packages like SAP or JD Edwards, or as simple as Microsoft Excel and Word documents stored on personal computers. Know from the vendor if his BI solution is capable to access data from these varied data sources that your organization may be using.
Your Current and Future Business Requirements
If your business requirements are minimal now, it does not make sense to invest in a BI solution that offers a much more extensive feature list. It would be prudent to invest in a BI solution that is a right fit to your current needs. Just make sure that the solution is scalable enough to address your future needs.
An organization's information and intelligence needs tend to go as they grow. So it is important to ensure upfront that whether or not the solution can be scaled up to support the future needs of the organization in terms of:
Growing number or end-users
Need for enhanced security
Increased functional requirement such that it can meet the growing variety of reporting and analytical needs
Fulfilling the information requirement of the growing variety of users.
The BI solution should be able to offer all types of data, from the minutest of details that front-line workers would need, to customized analysis that business managers and executives, and even customers and partners would expect.
BI vendors may claim that their offerings are scalable, but many of them tend to use the term 'scalability' loosely. To them scalability is just about the number of reports that the software may be able to process or generate. Quite a few vendors will refer to instances where their products were used to support large user bases.
However, they may hide from you the fact that significant investment in new hardware and other resources may need to be done to implement the solution at the desired scale. So be sure to drill into the details while interrogating the vendor about scalability.
Compare the Total Cost of Ownership for Different BI Solutions
Short-list a couple of BI solutions that fit into your organization's current and future needs and are technically compatible with existing data sources and hardware. Thereafter, you should do a cost assessment. The various costs that you need to include:
Initial cost of purchasing the BI solution
Inquire if there is any annual renewal cost involved
Costs for purchasing any additional hardware or other software solutions for compatibility purpose
The cost of implementing and maintaining the solution
Summing up
If you believe your organization will benefit immensely by implementing BI Solution, go ahead and meet a trustworthy vendor. Inquire in depth about BI solution your vendor is offer. If you find the same suitable, go ahead and give your business the power of business intelligence. In some cases, it may be best to hire a software development company to take care of the whole process – this will guarantee that you get the most appropriate BI solution.
Comments
comments