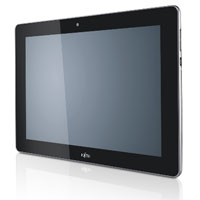 Close on the heels of Fujitsu Stylistic Q550 that had a lukewarm response due to its dismal performance, you now have Fujitsu Stylistic M532 that is refreshingly different and a lot better. It has positioned itself against heavyweights in the same range that are already in the market. The main target appears to be the business community, and that could be one of the reasons for dropping Windows 7 and using Android appears to be a real smart and strategic action. Though Windows 7 has its own plus points, it cannot pretend to be a match for Android.
In addition to the capabilities of the latest from the stable of Android products, this new entrant has remarkable storage capacity, and a high resolution camera. Armed with such a heavy arsenal, this new challenger is geared to match the wits of the top rung Android tablet products and the prices have been fixed accordingly. It is very slim at just 8.6 mm in thickness and is matched by a stylish monitor which gives it a more appealing look than the latest offering from Apple which is 9.4 mm thick. With an easy to carry around weight of just 560 g it is not very difficult to lug around in both hands.
You get a firm grip when you carry it around as it has rubberized padding on the back that is slip-proof. It doesn't absorb stains that easily and the surface is not ultra smooth and shiny so as to pick up and get smudged with fingerprints. The unmistakable trademark of Fujitsu is obvious and that makes it stand apart from the others. Being an Android it has soft keys which give the appearance of being all the more smarter minus the key buttons. The operating switch and the controls for volume are well positioned. It has micro SD memory and the latest 3G connectivity with slots for this and a micro USB port. An impressive 32 Giga Byte of memory is available even without a microSD which makes it all the more desirable.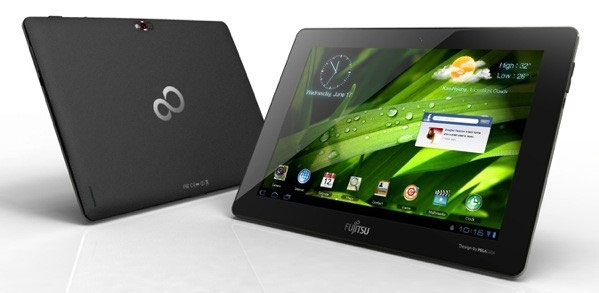 The other features are the standard headphone jack, and the port for charging that you will need to do only of 9.5 hours of usage of the lithium polymer battery that is built into the M532. The display has good resolution and the AVI files play rather well on it. What's more, you get a full copy of a popular brand security suite with a year's subscription thrown in. You also get an anti-malware scanner that ensures there are no embedded viruses in any of the apps you download. Additionally, you get web protection security and Anti-theft features which help track the tablet if lost or stolen.
The other things that you can take for granted are the standard Android browser with Flash compatibility that makes streaming videos a lot easier and you don't get annoying pop-ups reminding you to install Flash. You also get Wi-Fi that should be handy while you are on the go and there is no need to frantically search for internet connectivity options. Added to that is the bonus of Bluetooth connectivity and you can use wireless headsets and make calls through voice over internet protocol.
Comments
comments