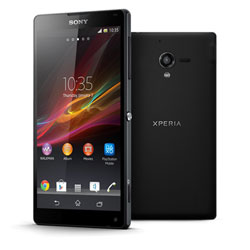 A smartphone is a cell phone which has a software package that is superior to the software package in an ordinary phone. Smartphones are usually made using an operating system that is freely available to the public like Hewlett-Packard's webOS, Nokia's Maemo, Google's Android, etc. At the CES 2013, Sony launched a smartphone, the Xperia ZL with Android 4.1 Jelly Bean. Android is a freely available Linux-based software created mainly for touch screen mobile equipments like tablets and smartphones.
The Sony Xperia ZL is a high-end smartphone which has the following features:
Display
It has best level of high definition that is presently available, i.e. 1080 pixel scan which gives clear images. The Xperia ZL has the Mobile BRAVIA Engine 2 which makes video experience excellent with its OptiContrast sheet which reduces noise and reflection, thus giving clearer images even in intense daylight. The Mobile BRAVIA Engine 2 can also evaluate the content and regulate the picture accordingly.
The 5 inch full high definition 3-dimensional display also has extremely high pixel concentration, i.e. 443 ppi which enables it to produce sharp images and excellent clarity.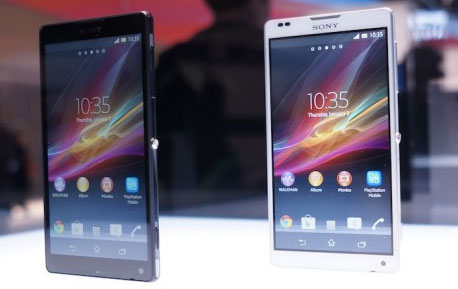 Camera
It has a 13 MP camera and Sony Exmor RS which helps deliver extremely clear photos anywhere. It as camera at the back and front and both of them support High Dynamic Range (HDR) photos. Using HDR, the camera clicks the same picture at various levels, places them in layers and then creates a perfect picture. HDR can also be used to video shoot in different conditions, like when the light is facing the subject or is behind the subject.
Design
The phone's architecture and layout have been perfected with the OmniBalance design so as to fit into a 5 inch frame. OmniBlance creates stability and symmetry and creates equilibrium between technology and design. The phone has finely curved edges and a curvature that naturally fits into the hand. Also the materials used are of excellent quality – aluminum for the volume and power buttons and fiber polyamide for the frame and front panel.
Connectivity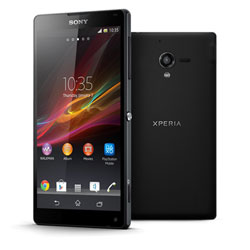 It provides the facility of One-touch mirroring which allows one to easily view all the contents on one's phone with just one touch. Built using near field communication (NFC) technology, One-touch also enables sharing of images, music, movies, games, etc. just by touching the smartphone to the remote control of one's BRAVIA television. Using the "Throw", any appliance can wirelessly connect the smartphone to other equipments.
It has the Smart Connect software which allows one to manage all smart accessories, like music player, SmartWatch, phone alarm clock, etc. It also has the SmartTag software which when triggered automatically opens Google maps when one gets into the car, sets the phone on vibrate at the workplace, starts one preferred playlist at home and performs various other pre-programmed actions.
Processor and Battery
The processor is Qualcomm Snapdragon S4 Pro quad-core processor which gives excellent efficacy without wearing out the battery which in turn boosts multitasking. It also has the LTE/4G modem which makes it 10 times speedier than the 3G connections.
All-in all this compact and lightweight smartphone which combines an exceptionally clear display and functional camera with a competent processor and some smart Android tweaks is an absolute must have.
Comments
comments