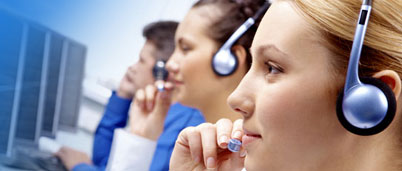 While you may get leads for your business online, most of the real conversation with the clients happens on the phone. Most important communication in business – between different department, between clients and the company, or between customers and support staff – happens on the phone. Whether you want to improve your sales process or increase the general efficiency of your business, call routing services can provide you with several benefits.
How can something as simple as call routing benefit your business? Here's how:
Improved Conversions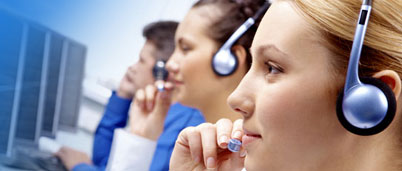 Have you even called some business as a client and have been put on hold for a little too long? Apart from causing annoyance, it would have made you wonder about the efficient of that business. What happens when people call your business? Are they transferred from one department to another, and then another still? Do they have to stay on hold for a long time?
Call routing services can resolve these issues in a jiffy. Automatic call routing makes sure that the caller reaches the right person almost instantly. When the caller reaches a person who can provide proper guidance or give useful information right away, your business makes a good impression.
Destroy Geographical Limitations
A good call routing provider can route your calls to different parts of the world. If you are a large organization and need to provide customer support on a large scale, you need a number of telemarketers to answer the same number and handle the same kinds of calls. A call routing service ensures that you maximize the out of your telemarketers spread across the world.
Respond Promptly
What is one of the major reason why customers or clients hang up after calling? It is the dreaded 'wait' time. Before someone comes and picks your call, you have to listen to annoying music or promotional message. The longer the wait is, the more annoying it gets.
While some of the 'wait' time may have to do with the fact that all the people capable of responding to the call are busy, another likely culprit is imperfect routing. A call routing service or program ensure that no client has to wait for more than a limited time. And this means that the number of people abandoning calls will reduce.
Be Available Always
Most call routing software can be intelligently programmed to suit your specific requirements. The router knows where a particular call is supposed to be sent. But that is not all – it also knows that if the first destination is unavailable for some reasons, what the second or third destinations of choice are. As a consequence, if the caller cannot reach the preferred destinations, you don't lose him, and he can at least get some useful response for the backup.
Does your business handle a lot of calls? Do you feel that the time has come to automate some of your call routing practices? Get a call routing service or software – not only will it increase the efficiency of your business, but it will also help you serve your clients and customers better.
Comments
comments