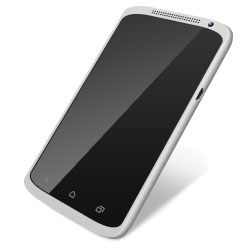 The number of uses for today's smartphones continues to become increasingly variable. Currently available software titles and hardware adapters have made smartphones particularly useful for cardiac patients.
The medical community has become more aware of the vital monitoring capabilities of the most popular mobile devices currently on the market. Using specialized applications, smartphones can monitor the heart activity of individuals with cardiac issues of all kinds. The collected data will then be relayed automatically to the primary physician.
Smartphone Options For Cardiac Monitoring
One of the most commonly used implementations of cardiac monitoring works by analyzing data from an external electrocardiogram monitor over blue-tooth. The patient must wear a device to analyze their heart's electrical activity. Monitoring and data transmission is more convenient because it is entirely wireless.
There are a variety of electrocardiogram apps available, but the leading software was specifically designed to be used with FDA approved ECG monitors such as Smartheart. Electrocardiogram smartphone apps such as this are currently available for iOS, Android and Blackberry devices.
An electrocardiogram device may not provide all the information needed for some types of cardiac patients. In these cases, the physician may choose to use a holter heart monitor to provide a more detailed analysis. These types of monitors once required custom equipment to monitor cardiac patterns, but now smartphones can be connected to holter monitors using a special adapter. This can allow data to more easily be transmitted to the patient's doctor, but still requires a wired connection.
Other Useful Smartphone Apps For Cardiac Patients
Mobile monitoring devices and applications are just one area that makes smartphone technology useful to patients with heart disease. Those with an implantable cardioverter defibrillator will find that the ICD Coach app will provide them with a great deal of supportive information about their condition. Patients that suffer from ventricular problems such as fibrillation and tachycardia are implanted with ICD devices to regulate their heart patterns. This is achieved by delivering small jolts of electricity when abnormal cardiac activity is detected.
Patients suffering from rhythmic heart disorders and ICDs often suffer from anxiety related to their condition. The thought of possibly being shocked at any given moment is the cause of this anxiety. ICD coach was designed to provide positive support for these types of patients using a psychiatric and therapeutic approach.
Another popular cardiac related smartphone app is being utilized by physicians to determine their need for Cardiac Radionuclide Imaging. The application covers the required criteria needed to order the test and helps doctors assess what measures are best suited for the individual needs of each cardiac patient.
Group Support Provided By Smartphone Social Networking
Social networking outlets typically have a smartphone app to make accessing your account easier via mobile platforms. Finding organized social groups with others who suffer from cardiac related problems can also be very helpful. Finding other people who can truly share the trials and tribulations of heart issues can be highly valuable to the well-being of many cardiac patients.
These type of communication outlets are often more comfortable because they are not face to face. Being able to connect with others inflicted with similar conditions can give many a way to vent their feelings when no other method may be suitable.
The Overall Advantages of Technology to Cardiac Patients
Heart patients of all types can benefit tremendously from today's available smartphone technology. Whether the particular concern requires cardiac monitoring, coaching for ICD patients or the social support of others on the Internet, continued innovations in mobile technology will likely continue to serve cardiac patients for many years to come.
Comments
comments