Today mobile apps have influenced the core functionality and workarounds of the way business run their operational procedures and transactions. The smartphones and the emergence of iOS and Android app development has brought along many huge changes in the industry and the way businesses perform their routine tasks.
So let's examine the transformations we have witnessed and what further can we expect to see in the future.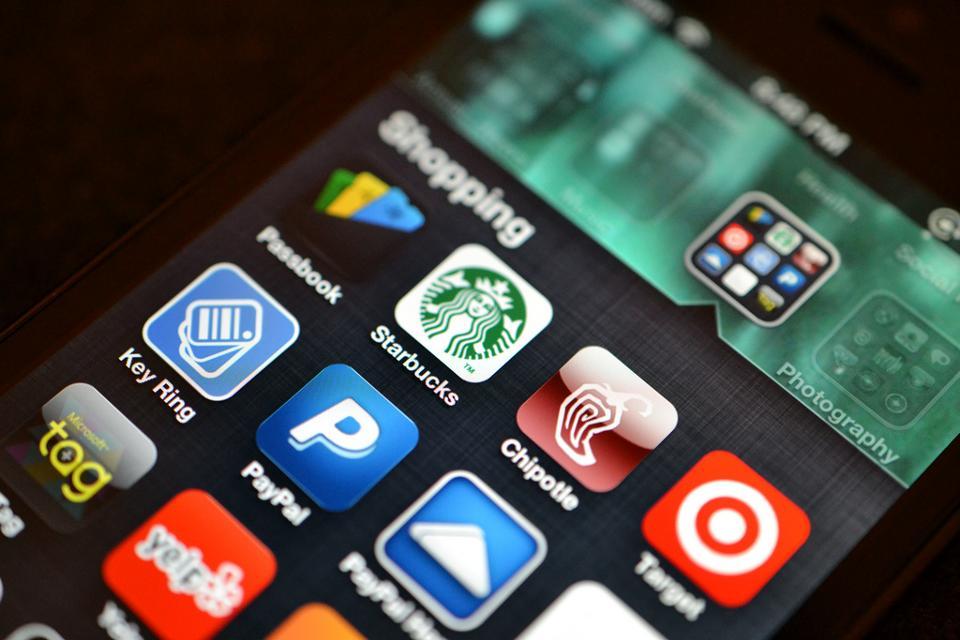 1. Creating unmatched efficiency
As newer mobile apps are pouring into the App Store and Google Play, the consumer response time is only getting 'quicker' without needing to wait for accumulation of public reception or reviews. The highly engaging and interactive interfaces has decreased the effort for marketers to attract attention. In fact, the time-eating factors can now be easily handled. For instance, transactions experienced the biggest delays that prevented a smooth operational flow in banking and real estate sector. But now a number of hugely successful iOS and Android apps have enabled the process to complete seamlessly within a few hits on your smartphone. Funds and remaining balances can be regularly updated and the distribution of memos and invoices can be done in no time.
2. Stimulate instant connections
The quality of direct communication with apps have helped businesses in acquiring even disinterested customers. Time-bound information can be transferred across the globe for public access within few seconds after creation. The problem of data bandwidth on different gadgets is now greatly diminished by installing a built-in mainframe that does not mandate network loading. This facilitates swift and effective correspondence between the business and its target market.
3. Permitting personalized messages and premiums
Delivering a properly personalized and rewarding customer experience or offering can be done through top iOS and Android apps. For example coupons, rewards, discounts, etc. can be offered to the intended audience for their active participation and engagement with your app. Brand loyal customers are bound to remember such initiatives and hence, assist the business to survive and thrive. Different types of engagement features offer endless entertainment and entice your customers to come back with a positive word-of-mouth.
4. Displays novelty
Creating a successful app tempts customers into making excessive use of their smartphone. Customers are stimulated by a natural instinct to opt highly creative and cutting-edge brands that guarantees outclass digital experience. The struggle to stay ahead of the latest industry trends and changes is a never-ceasing battle, where companies failing to adapt to the trendiest practices find it increasingly difficult to hold a footing in the market, let alone create a competitive edge for themselves. This is where mobile apps step in to elevate your online brand presence like never before.
5. Improving brand presence
Traditional marketing efforts have always been limited due to regional or geographical differences. The opportunity to counter such gaps by online marketing efforts is a paramount step companies have started to incorporate in their processes to improve their online brand presence. In the highly-congested marketplace of iOS, Android and cross-platform apps, companies are fighting hard to list their apps at the top. However, an app with a unique and aesthetically-pleasing logo or interface pulls instant attention, hence leading to a large number of downloads and subscriptions of the product/service. This initiates a mighty chain reaction of brand influencers which acts as a snowball effect—spreading brand awareness and recognition through an encouraging word-of-mouth, hence helping the business acquire an expanded customer base and revenues.
6. Eliminate uninterested audiences
By providing exclusive sign-up forms, apps target prospects who are truly interested for a particular product purchase. Some obsolete and traditional advertising campaigns have the drawback of targeting a bunch of people without clearly identifying their demographics. This most often results in bearing negative reviews and frustrations from people belonging to an inappropriate market. Realizing the need, a well-researched and developed app allows businesses to focus their efforts on the right target market while eliminating inappropriate audience groups.
Final Words
The intense usage of apps is a powerful evidence that digital mediums has started to take over paper as the primary form of business communication. Further mobile apps have confirmed the web as the major battleground for all the future operations and correspondences in the industrial and corporate sector. Given the current scenario and future anticipations, mobile app development companies are presented with a tremendous opportunity they can capitalize on to deliver the best digital experience to clients across the globe.
Comments
comments