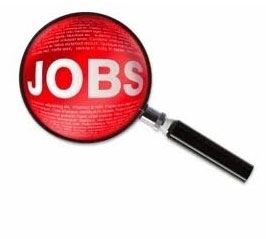 With the current economic crisis, millions of people across the United States are having trouble finding work. While the 2012 unemployment rate has dropped below 10 percent, many people remain underemployed and in part-time positions. Fortunately, there are many tools available on the Internet that can improve an individual's chance of finding a great job.
Understanding Online Reputations
It's important to understand how one's online presence can impact a job search. Before looking for a job, it's important to clean up one's social media profiles. For example, many college students have photos of themselves drinking, smoking marijuana and enjoying intimate relationships. While these activities are a common part of growing up, they can make an individual ineligible for hire.
It's essential to make sure that the privacy settings on services like Facebook are set to the most restrictive settings. This will help ensure that a hiring manager doesn't see any information about a person that can prevent him or her from being hired.
In addition, it's a good idea to do a Google search of one's name before starting a job hunt. If there's any damaging information about an individual online, it's possible to discover it through the use of search engines. While it can be difficult to remove some types of information, there are a variety of professional reputation companies that can help reduce the visibility of damaging information.
Creating Positive Information
After eliminating damaging information about oneself, it's time to start adding positive information. It's a good idea to have several social media profiles that have certain parts set for public viewing. For example, sharing Facebook photos of a team sport event, charity event or religious event can be a great way to show a potential employer an individual's team-oriented skills.
Using Online Job Sites
It's also a good idea to create a LinkedIn profile online. While LinkedIn offers services similar to Facebook, it offers a more professional appearance. In addition, LinkedIn doesn't cater to casual crowds; this can make it a good choice for professionals in a job hunt.
Online job applications like Monster.com and Hotjobs.com can also be a valuable tool for job seekers. However, it's important to make sure any job application submission is followed up with other forms of communication. This can include a physical meeting, phone conversation, faxes or letters. By having more than one form of communication, it's possible to increase the chance that one will be hired for a position.
An online portfolio can also be a powerful tool for many job seekers. With an online portfolio, it's possible to show potential employers what an individual can do. This can include articles, artwork, designs, graphs, blueprints, architectural designs and more.
While online job applications can be a good choice for some people, it's important to understand some of their limitations. In many cases, an individual will be submitting his or her resume along with thousands of other people. Because of this, it can be difficult to get a hiring manager to see a certain resume.
It's a good idea to leverage social connections when searching for a job. For example, try researching a company through LinkedIn. It's often possible to find a list of all the people who work for a certain company through LinkedIn. Once an individual has access to this list, he or she can try to make friends with potential employees. This can be a great way to get a foot in the door for a job interview.
Blogs can also be a powerful tool when looking for a job. With blogs, it's possible for an individual to demonstrate his or her potential skills to potential employers. Professional blogs may include information about engineering, architecture, biology, physiology, psychology, search engine optimization, marketing and more.
By incorporating several different approaches in a job search, it's possible to see great results in a short amount of time.
Comments
comments