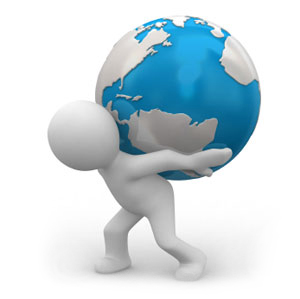 If you want your business to have a strong online presence and help in the promotion of your company and services, having a reliable and helpful website is a must. But apart from everything else that might go wrong with a website, you also have to worry about the hosting provider and their service. Any mistakes or inadequacies on their end might cost you customers or reputation. We have listed some of the most common problems with hosting, in hope that we might help you avoid some of them.
One of the ways to spare yourself a world of annoyance, and possibly, financial loss, is to make sure that you have chosen a reliable hosting provider. Despite the fact that the bigger names in the business might be a bit more expensive than someone less known, they also have more of a reputation to protect, and will try to provide a service that will reflect that. This means that your site won't be offline too often and that you'll have access to better customer support, which can come to be incredibly important for you.
Some people complain about being cheated during the signing of the hosting contract. If you don't want to be one them, make sure to read every detail of your agreement and make sure that everything is completely clear to you. Finding out that you have been cheated after the fact will not do you too much good.
One of the things that you have to take into account when choosing a provider is the direction in which you think that your site might be heading. While your site is in its infancy phase, you might find a great number of providers that would be able to provide you with completely adequate service. But you have to be aware of the fact that your site might need to grow, both in terms of the space that it requires and in terms of features that it might need your provider to offer. That's why you have to make sure that the plan that you are buying can be upgraded in the future if the need arises. This goes for storage space, available bandwidth, and offered tools and features.
The security of your website with the provider is also one of the things of the utmost importance. Regardless of what you do, you want to know that your site is safe from being taken over by someone or infiltrated in any other way. This is especially important for sites that have options for doing financial transactions, but it is not something that should be ignored by anyone else.
Likewise, when you are choosing a provider and a plan, make sure that the provider you chose offers good customer support which is constantly available to you and able to help you resolve potential problems as fast as possible. Just a couple of hours of delay between experiencing a problem and finding support might make you lose clients and revenue.
Comments
comments