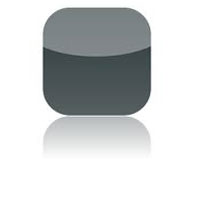 If your business does not yet have an iPhone app, then you absolutely must get on board this growing trend, and sooner rather than later. An iPhone app can take your business marketing to the next level in a number of exciting ways, and can go a long way toward increasing your bottom line. It won't cost a lot of time or money to create an iPhone app that works for your business; however, it will require professional skill and know-how. You will find that there are a lot of mobile app developers out there, vying for the chance to create your business app. How do you sort through your options to find the best match for you? Here are some pointers for how to choose the right iPhone app developer:

Experience. Mobile app development is a fairly new enterprise, having only been around for about three years now. Therefore, it is not necessarily important that your developer of choice have years of experience developing mobile apps in particular, but it is absolutely necessary that your app developer have a considerable amount of experience developing computer software in general. Additionally, you want to find a developer that specializes in the Apple iOS platform, as each mobile provider's operating system works a little differently.
Check on previous work. Any reputable iPhone app developer should be able to point you in the direction of some completed works, so you can see first-hand just how skilled and competent the developer is. Additionally, you should ask for references that you can call to find out more about what it is like working with the developer in question.
Creative vision. Any computer coder can write a mobile app; it takes creative vision to develop an iPhone app that will stand out from the crowd and inspire people to download and use it. When you bring your app ideas to the table, your developer should be able to offer valuable input to embellish on your ideas and bring them to life in an exciting way. The best way of gauging a developer's creative vision is by sitting down for a face-to-face brainstorming session.
Business knowledge. In addition to being able to create a sleek app, your developer should understand enough about basic business operations, and the special needs of your business in particular, in order to tailor the app to your particular business marketing needs.
Choosing an iPhone app developer for your business may not be a simple task, but it is one that you can approach strategically in order to get the best results possible. Follow these tips to find the right app developer for your needs.
Comments
comments