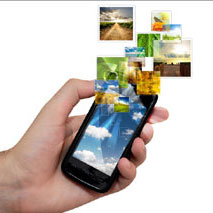 Nowadays, everyone wants to get the most out of their cell phones and even with the best device this calls for a good mobile subscription. Without the services mobile operators provide cell phones are just pieces of technology and you cannot access their full capacity. That is why you should choose your mobile subscription carefully. If you are worried about your budget and you want to get the best for your money then you should read the following lines and find out how to not go out of pocket when picking your mobile subscription.
There are so many carriers out there and they offer so many different plans. Therefore, choosing the most suitable and cheapest plan for you might be quite overwhelming. It is important to take some time and consider what you want from your mobile subscription so that you can save some money from unneeded features.
Which cell phone plan is best?
The best and cheapest cell phone plan is the one that offers everything you need and nothing more. Therefore, the first thing to consider before shopping is what you need. You need to think carefully about your real needs and not about the advertisements that are designed to lure you into spending all your money on features you are never going to use. If you can manage to evaluate your needs well then you will surely know what you are looking for. However, here are some things you should take into consideration:
Why do you need a new mobile subscription?
In case you already have a mobile subscription, but are looking to switch, this probably means that you are not happy with what you are getting. Maybe the price you are paying is too high or you are not getting what you need. If it is your first mobile subscription then you should think about what you will be using your mobile phone for – surfing the web, calling or texting.
How many daytime and nighttime minutes do you need?
If you are looking for a way to not go out of pocket with your mobile subscription then you should carefully consider when you spend the most time on your cell phone. In case you are a businessman or businesswomen and use your phone for work purposes then you probably do not need to purchase unlimited weekends and nights. Maybe it is best for you to pick a plan that gives you 1500 daytime minutes. On the other hand, if you only use your phone to talk to your family then you might need the unlimited weekends and nights and limited daytime minutes, because the weekend is the time everyone spends getting together and talking to their close ones.
Do you make any roaming/long distance calls?
These can be really expensive, so if you want to keep your bill under control you should pick a mobile subscription that includes cheap roaming minutes. This can save you quite a lot in the long term.
Comments
comments