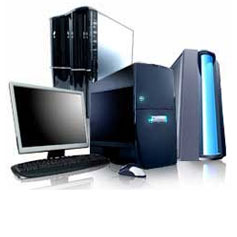 Before selecting colocation for your data center needs, you must first assess your business requirements. When compared to in-house data centers, colocation facilities often provide a more cost-effective alternative IT infrastructure. In general, private data centers are only affordable for large enterprises. The main reason why large companies build private data center facilities is because of the complete control that it provides.
For small firms, utilizing resources efficiently is not only beneficial; it is imperative for their existence. They do not have the required resources for building an expensive data center facility. As such, colocation is a smart option.
IT Requirements to Consider
Colocation is defined as housing servers and other related IT equipment within a secure facility. The facility is then responsible for providing several services to keep the equipment in operation. A facility will house and service the IT infrastructures of several companies under one roof, sharing costs across each customer. With colocation, companies can stay in constant touch with their equipment and the facility via remote management and other similar services.
Therefore, the first question that a company needs to ask is whether remote management services are available. Such services allow firms to control their servers without having to stay onsite. This helps companies save money that might other had been spent on staff and travel to manage equipment at the facility.
In addition, companies might also require equipment or a system that measures the performance of their servers in real time. Automatic power cycling features are also needed for servers or equipment that are not performing to optimum level. These two attributes are usually only offered by quality colocation vendors.
Another factor to look into is the availability of real-time MRTG data access. Many colocation vendors do not offer these services. However, companies that need to know that all their data is being transmitted to their servers should require such a feature.
Colocation facilities provide a large amount of bandwidth to each of their customers. In fact, this is one of the reasons why colocation is preferred over private data center facilities. Installing a dedicated line within a private facility can be quite expensive. At a colocation facility, much higher bandwidth is provided at a cost that is reasonable compared to the installation of a private line. This can be done because colocation centers are able to spread costs across its many clients, creating savings for each customer. Nevertheless, companies have to closely monitor the amount of bandwidth that they consume in a month. This is because there is often a significant charge for the bandwidth use above that has been contracted. That is why it is important to partner with a vendor that provides frequent notifications about bandwidth usage.
Data and equipment also needs to be properly secured. Colocation vendors provide security auditing services, as well as vulnerability assessments from time to time. Data kept within the main office of company is often never as secure as it would be within a colocation facility. This is because companies may cut corners, as they feel having the data onsite makes it secure enough. A company can help guarantee data security through hiring IT security professionals to setup a network. However, that can be fairly expensive. Quality colocation centers are aware that their clients rely on their ability to secure data, so they will have top protocols in place.
Consequently, the IT requirements of majority of the companies can be easily satisfied through colocation services.
Comments
comments