Windows 8 OS from Microsoft comes with a new UI, where-in there are tiles positioned on the screen, which makes it easier for the user to select any app. And the whole layout is eye-catching. To sum it up, we can say that it is way different from the usual OSs.
Windows 8 Live Tiles can display a lot of information upon them, like date, time, weather, people, messaging and so on.
If you don't want these tiles to inform you about the live happenings, you can always switch them off. Because you may not always want to know the live temperature, you may not want to see the people's pictures on People Tile, you may not want to know few more things.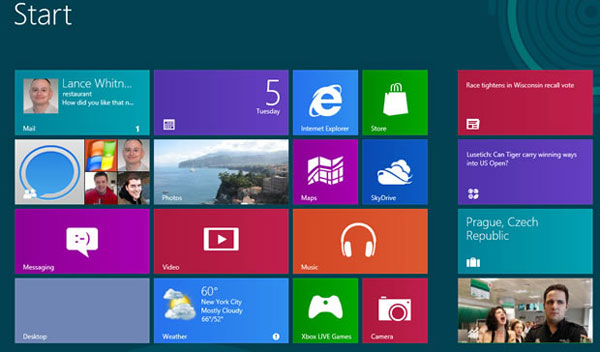 To switch off the Live tiles, just right-click on the tile to which you want to disable Live information, then select the option to "turn live tile off" from the Apps bar below.
It is everybody's right to know what they want from an OS, they should be capable of editing the functionalities of any OS, or anything for that matter. Microsoft also came up with an option to enable users to switch off the live tiles.
Wishing Microsoft all the very best for its new operating system Windows 8!!
Comments
comments