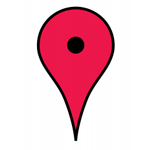 Recent data from Google shows that more than 90% of searches for local businesses are through the online mode. Therefore, it is not enough, if a local business has a website to display its existence online, even if it is located in a prime spot. What matters most is a strong web presence that captures the essence of your business that increases bottom-line sales. Google Places is a boon to small businesses that need a push in the right direction in achieving business objectives. Google Places can create market awareness, target a section of the local crowd, and place the brand in the minds of the people of a particular geographic location. The upgrade to Google + Local for a business page has many advantages and you will see them in detail in this post.
Maintaining a Google Places page is easy. Just optimize, keeping the following tips in mind.
Create a profile page with a multitude of eye-catching photographs and videos that visually capture your competitive edge, when compared to other similar businesses. Ensure that the photos have keyword-friendly tags.
Contact information that includes the address, the telephone number, the email and the fax information are must-haves in a profile page. For instance, if the address in the website has a 'North block' in the first line, whereas the first address line in your Google Places page has an 'N- block ' in the first address line, the Places page is ranked lower. The difference might look insignificant, but it affects the credibility of your Google Places page. So make sure your contact information is on the dot.
Never use content that has unnecessary keyword infusion. Do not represent content in the form of jpeg images.
Google Places has started to automatically upgrade to the look and feel of Google + Local. If a user wants to post a review, than the review will have a foolproof identity from now on. Only Google Plus users can post reviews and not anybody else, as before with Google Places. This means, only genuine criticisms that help businesses improve would be posted.
How important is Your Score in Google Places?
When users review your business or your store, they will give a score from one to three. The scores are added up and reflected, when the number of reviews reach ten. On the other hand in the new Google + Local page a maximum Zagat score of 30, split up into its various components is given. This will indicate the rank a business has acquired for its various service categories that differentiate it from its competitor.
The scores will also influence the ranking a Google Places page gets in Google search. Google lists only the first seven of the Places pages and it is important your business ranks within the top seven for increased visibility. The Google + page will also be listed across other Google services like Google Maps and mobile devices.
What adds value, if you have a Google+ Local business profile is the recommendations and reviews of the members in your Google+ network. This will help provide a personalized connect to local businesses.
Google now encourages businesses to migrate from Google Places to Google+ Local pages. The shift would definitely surpass local boundaries to create a reach throughout the globe.
Comments
comments