Small businesses are switching to VoIP and for good reason. These days, it is important that businesses control expenses, are quick and flexible, draw in new customers and retain existing ones. Although it may seem strange that business phone systems can do all this, VoIP solutions have helped more businesses with these types of things. Some benefits of implementing VoIP systems into your company are below.
Provides More Features
By adding this type of system to your business, you will be able to take advantage of many different features like Outlook and HD Voice Integration, Email, fax and voicemail and more which are included with each phone without the costly expenses. The more standard features include call forwarding, call transfer, call conferencing, call waiting, speed dial, 3-way calling, caller id and more. Then you have the more advanced features such as Integrated Auto Attendant, Intelligent Call Routing, Virtual Receptionist, Automatic Call Distribution or ACD, Call Queue Management and more which will really impress your callers.
Be Productive With Unified Communications
You can connect with different communications media with VoIP which is known as Unified Communications. For example, you can work in VoWLAN mode or voice over wireless LAN on your cell phone which will save you airtime minutes. A business can combine VoIP and email so their users can go through their email clients to access their voicemail.
Provides Flexibility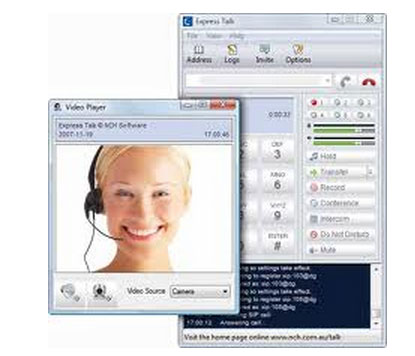 A company can make their phone systems for business extremely flexible with VoIP solutions offer by providers like Toshiba. This allows them to do tasks that they cannot do with the standard phone technology. For instance, they can take their phone system with them. Employees and customers are able to keep in touch through a simple call to the regular business number and they do not have to call their cell phones which will save on cell phone minutes. Certain VoIP solutions offer telephony software which will allow you to receive and send calls through your microphone and headset unit that is connected to your PC. You will never have to miss an important call from a client again, even if you are on your laptop. Most of these systems allow you to have faxes and voicemail forwarded to your email inbox automatically.
Cost Savings
One particular benefit of VoIP is the long distance savings which is otherwise known as "toll bypasses". With toll bypassing aside, big offices can save on the expense of employees changing desks. With the standard phone system, every time an employee is moved, the PBX would have to be reconfigured or even rewired in some cases. Some businesses report a cost savings as much as $300 to $400 per move. When using VoIP solutions, you register each phone with its MAC address once it is connected to the server and then it automatically changes over.
Comments
comments