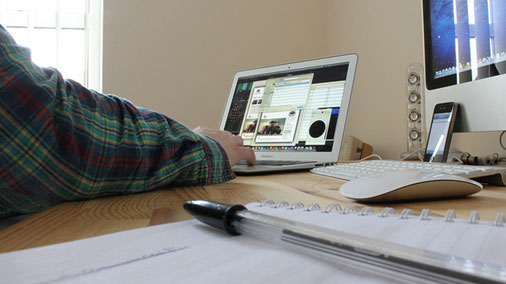 You may be well-versed in the latest CRM system and have years of business experience under your belt, but if you aren't operating from a workspace that's conducive to providing great client experiences you're holding your business organisation back.
This is exactly what many businesspeople and entrepreneurs have discovered first-hand, and whether they're operating from a hired office or the spare bedroom, there's a one-size-fits-all solution – get a new office space.
Paying for commercial office space isn't, however, something to rush into and for the time being you might be best off where you are, even if you're currently working from home. "A lot of people rush into getting an office or a studio space. It's such a mistake. Starting from home means you can try it and see – you don't need an office to start a business," says business mentor Becky White, founder of onesixeight: fitness.
However, there will likely come a time when you'll have to move out of the spare bedroom, or from your inhibitive current office, and when that time comes you want to be ready; moreover, you don't want to realise it's time to relocate because you've noticed your current workspace is inhibiting your clients' experiences – you need to know how workspace affects client experiences and move into a better office well before that occurs.
How Office Space Can Provide Better Experiences – Important Factors
Office space can provide better client experiences in many ways – even if your clients never set foot on your business premises.
Location – Worth Repeating Thrice
The location of your office can speak volumes about your business but there's more to office space with regard to providing outstanding client experiences than projecting an image of professionalism and prosperity.
Office location is important for providing great client experiences and your office should consequently be conveniently located near transportation links, provide access to parking space and it should also be nearby to amenities like cafes and restaurants; basically, you have to take into account your location so as to make your clients' experiences visiting you as convenient and enjoyable as possible.
Access to Admin and Business Services
Having access to administrative and business services is particularly important if you're to provide your clients with outstanding client experiences; moreover, accessing these services on affordable, flexible terms is a prominent reason for hiring office space in business centres.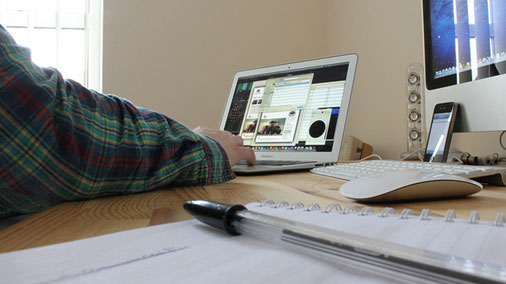 Some services, most notably receptionist services, are visibly obvious because your clients will have their phone calls answered by them and will be greeted by them when they come to your place of business, and although most other services lack the same visibility, they play just as important a role in their own ways.
For instance, mail forwarding services prioritise your mail and empower you to get back to important clients promptly whilst virtual assistant services can ensure your non-core tasks are performed to high standards, enabling you to concentrate on more pressing tasks that result in better experiences for your clientele.
Aesthetic Appeal and Comfort
The appearance of your office and the degree of comfort it provides plays a major role in providing outstanding client experiences in two distinct ways.
Firstly, it's important with regard to their direct experiences when they visit your offices, i.e. how much they enjoy their time there. When your clients visit your place of business they must be made to feel welcome and a big part of that can be achieved with attractive, comfortable surroundings that make them comfortable and their business appreciated.
Secondly, it's important with regard to your employees' morale – does your office space make them feel appreciated, comfortable and more inclined to provide your client base with high levels of customer service that result in outstanding client experiences?
It's become common knowledge that there's a direct correlation between employee morale and customer service standards, as has the direct correlation between workspace and employee morale.
The world's leading businesses recognise this and they're working hard to make their employees feel as appreciated, comfortable and important as they can because they recognise that outstanding client experiences are provided by engaged, happy employees and that workspace plays a major role in making this happen.
Improved Productivity
Generally speaking – there are always exceptions – the more productive your employees are the better your clients' experiences will be because they're working to higher standards and that means, theoretically, that your business will be providing your client base with better products and services.
You've surely heard all about office productivity factors like desktop plants, natural light, ergonomic furniture and productive colour schemes, but don't overlook the way you set up your office and how easily your employees are able to access the technology they need when they need it – the more productive your employees are the better the experiences they provide your clientele with will be.