Small businesses are on the rise nowadays, and they are opening their doors every day. When starting a business, a business owner needs to have a security system that functions well and meets the business' daily needs and demands. Most starting small businesses are using a basic security system, and as their business grows, they move to a higher functioning security system. Typically, they will start with an effective system that works within their budget and meets their primary focus – the intruder detection. For this reason, most of them opt for an access control system.
What is Access Control?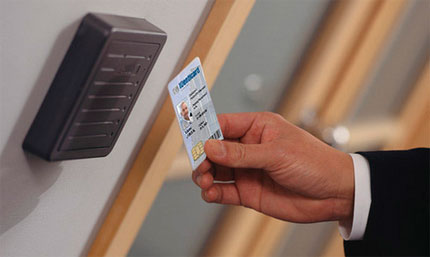 An access control system is an effective solution to the so-called security dilemma in many businesses. It provides safety and security to the employees and assets while maintaining access to the visitors. It is especially beneficial to businesses relying on a constant stream of customers for revenues. Its primary goal is to make obstructions less obtrusive.
The access control technology provides the business owners a flexible control over what comes in and goes out of their business premises. Also, it increases the safety of their customers and employees, allowing them to monitor highly-accessed areas and cramped spaces. With this system, there is no need to keep keys or replace locks when an employee leaves his job, instead, the system will only require a new code to secure the business. It is a low-cost and easy to maintain solution for managing the business' entrances, benefiting businesses of all sizes.
Nevertheless, an access control system is not limited to improving the business security. There are numerous types of access control system, providing different benefits to various businesses.
Different Access Control Options
Basic access control systems secure a single door using PIN, keypad, or audio entry devices. Video entry devices can also be added to these systems. These types of systems commonly benefit many smaller businesses or premises.
Access control systems that use card readers provide security to larger premises that need monitoring of two or more doors. These systems benefit schools, small offices, and retail units.
Some access control systems also use a front-end computer that is connected to a network of entry controllers. The access is controlled and enabled by a card reader. These systems are installed in multi-site and multi-door large offices, universities, hospitals, warehouses, and industrial units.
The latest access control systems embraced the new biometric technology. This technology makes use of fingerprints and iris scanners. This unique technology benefits businesses that require tighter security measures.
Some systems also used the smartcard technology. These systems are popular in door entry and logging systems. This type of access control system provides more flexibility compared to other types as it is not limited to doors and buildings' access controls, it can also be used to enable secured logins and purchasing goods.
Several types of access control systems also benefit various organizations in monitoring time keeping. These systems can be integrated into the business' payroll systems and can be used also to monitor the suppliers' reliability.
Some access control systems come with an integrated CCTV technology. These systems are usually used for securing building premises.
Overall, ensuring and implementing tight security and access control is crucial in achieving a successful business. Access control systems ensure the safety of the business owner's employees, assets, goods, premises, and confidential information. Hence, is access control a waste of money? Definitely not, it is, however, worth the investment!
Comments
comments