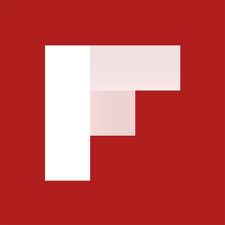 The Social Media scene is already crowded with many sites that are doing fantastically well. Each site has millions of fans with one site surpassing all with an overwhelming 1 billion fan base and still going strong. This reveals the need for humans as social animals to keep in touch with their peers, which is reassuring and helps let off some steam that keeps building up in today's fast paced world. Just when you think that we have almost had enough of social media networking sites and there can be no place for any new ones, you hear of a small start-up that begins with not very high ambitions. However, as luck would have it, some make it really big.
Flipboard is a new kind of concept that is trying to ride piggy-back on the successful social media sites and make a name for itself. As it is complementing the other social media sites, they do not seem to mind too much about the advances that Flipboard seems to be making, and the inroads it is slowing making into their territory. However, whether the complementary stance can turn into a threat is a question that is hanging fire, which not many seem to be taking seriously.
If you look closer to see what exactly Flipboard does, you will notice that the primary role that Flipboard plays is that of a good reading app for iPad, though there is very little content created specifically for Flipboard, you may have to add some yourself. Another great feature is that you will be able to share content with others within Flipboard. You could be using Flipboard to read any of the pages from Facebook, and you will notice that the important "like" and comment buttons show prominently. In case you happen to be reading from Twitter, options like retweet, favorite, and retweet with comment are visible. However, there is just one button on Flipboard that you need to use, which is on the top right corner. This button lets you share your content with others on any of the social media sites.
The way Flipboard is "taking over" the social media arena, or rather using the sites to create an identity of its own is ingenious. For instance, on Twitter, you may subscribe to your very own timeline; Flipboard will consolidate all the choice tweets and turn it into good reading material that can be read on Flipboard. With several people tweeting (including several celebrities) the content that is being collected is good enough to be published as an eBook.
Similarly, with Google Reader you can subscribe and the content that comes to you is indeed enviable, and can make some very interesting reading. The best part is that you simply need to click Add Section and you will be able to add the network and become an instant subscriber. You can even subscribe to any of the several schools' blogs and follow the content keenly. Of course, with Facebook you will be able to follow every single bit of interesting thing that comes via your network, including the photos in which you get tagged by Facebook. With such uninhibited access to social media sites, Flipboard is indeed set to take over at least part of the social media arena.
Comments
comments