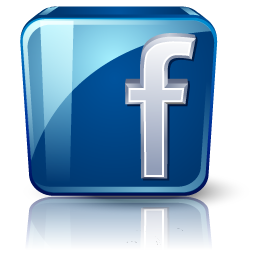 Facebook has recently announced that it is going to introduce search feature for its users. This will allow Facebook users to share, search, and view photos, locations, places, activities, and interests of their mates. Many people are taking it as a threat to other search engines, especially to Google, but Facebook's CEO has totally denied this in his recent conversations and interviews. What limitations this search will have and what will be its major challenges; we will discuss it all here today:
Limited to Specific Persons
Search option widely allows searching facility, but it offers limited searches, i.e. only those searches, which are relevant to Facebook users only. This includes complete publically shared information, which is only and only visible to a person, who is searching. One must also keep in mind that searched person or his content must not have customized settings.
Tool's Initial Introduction Is in Beta Release
Graph tool is right now available to the users in "beta" version only. Very few users are able to access this search option and, also, the tool is not capable to run on the company's mobile applications, and does not allow users to have an interface for enjoying "like" or "comment" buttons. The experts are expecting to produce more for their valuable users in near future, but up till now, it only focuses on people, locations, interesting activities, and photo albums.
Privacy Concerns
Facebook has been working for managing privacy issues for last few years. It has actually facilitated the users with unexpected services, which save their private stuff from getting exposed. This actually overcomes by inducing proper permissions and customized settings in the relevant content, including photos, videos, tagging, view places, view activities, personal status, and much more. However, this search feature lacks the same privacy issue, as complete privacy settings are not introduced in this beta version for the users.
It is Not "Search"
Although, this tool is named as "Search Tool", but it is exactly not a search tool; actually, this is a Graph Search tool. Graph over here is meant to be a social graph, which is only limited to a single social platform. Graph search, in any technological concept, never searches anything, like search engines do. It simply searches on the basis of the entered criteria and shows it to the users. You can rather rename it as 'Discovery Tool' if you want. This is because it discovers persons or content relevant to them more, and is totally dependent on the keyword strings, which users provide as an input.
Nothing More Than a Walled Garden
Yes, certainly, this tool is capable of providing limited results. Just like flowers, fragrances, garden plants, and all relevant stuff remain within their surroundings and never cross their limitations. In the same way, this Facebook's graph search tool also limits itself within certain domains.
FINAL WORDS
It is fact that Facebook is getting popular day by day, but it is also over interpreting the communications among the users by constantly violating usability rules. One of them is the most popular one, i.e. 'like button'. Anyone, who likes your post, will be shown to everyone on the Facebook and this is the worst thing the users are experiencing these days while using Facebook.
Comments
comments