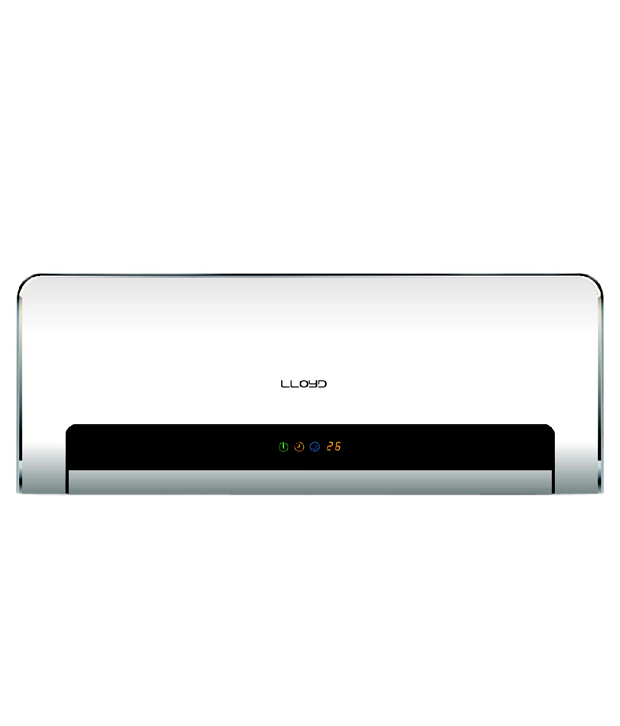 Summary
Summer is here and the raw blistering heat can really get you down. Your efficiency reduces and you do not feel comfortable at home or at your office. When temperatures go into the high forties it is time to think of cooling. Air conditioners are the answer. You are faced with making a choice from over a dozen different brands. Should you go for foreign brands or should you stick to local brands? That is up to you but you could take a good look at Lloyd air conditioners.
These air conditioners are made by the $500 million Punj Group engaged in manufacturing industrial chillers and packaged air conditioners, IT, Infrastructure, Insulation, Housing, as well as split air conditioners for home and office use. One fine model is the Lloyd 1.5 ton 3 star LS 19A3P split air conditioner from the Grandeura series.
Feature
Split ACs are the way to go. In contrast to window air conditioners, split units are relatively quiet and the indoor cooling unit can be positioned anywhere to provide perfect cooling. From the outside most split ACs, whether they are local brands or imports, look more or less the same. However, it is the insides that matter and contribute to quiet, superior performance, even in blistering summer heat. The LS19A3P is energy efficient and quiet, working even in high temperature and high humidity conditions.
Specifications
Air conditioners are long time investments. You want a quality unit that will work flawlessly for years with minimum maintenance. The Lloyd LS19A3P specifications are truly impressive. The unit has internal grooved copper pipes, anti dust filter screen, turbo cooling, sleep mode, anti-cold air function and large diameter cross flow fan. Apart from cooling, it has excellent dehumidification capability. The fins are hydrophilic aluminum. A product of advanced design, the LS19A3P features self diagnosis and auto protect functions.
If the voltage is too low or too high it will not start but will automatically restart when voltage stabilizes. Large LED displays indicate temperature. The outdoor unit has been fabricated with care, using anti-rust coatings and materials. An on-off time lets you conveniently set the time to switch it on or off after a preset duration.
The compressor is undoubtedly one of the strong points of Lloyds Split ACs. It features the series 9000 rotary type with a start rating of 3 tonnes. The power consumption is 800 watts. The indoor unit has controls for high, medium and low air flow.
Noise is within 34 dB, making it whisper quiet. It has moisture removal figures of 0.8. The indoor unit measures 800x290x186 mm and the outdoor unit measures 700x540x255mm. Weight of the indoor unit is 11.5 kgs and that of the outdoor unit is about 28 kgs.
These days no one likes to get up and walk to the AC unit to switch it on or off or adjust the direction of air flow, speed and set the temperature. Lloyds have conveniently provided a remote control to let you adjust all these parameters. If you want the AC to switch off after two or three hours, you can set the off time and it will do that, saving power. You can set the on time and then leave for work. When you return home, the air conditioner will have started and cooled the room. It is comfort all the way.
Verdict
Lloyds split ACs are rugged and designed for Indian conditions, backed by excellent network of service support throughout India. When you buy it, you get the AC delivered to your doorstep and installed by expert technicians. Lloyd AC price in India is around Rs. 22000 and that makes it a real bargain.
Comments
comments