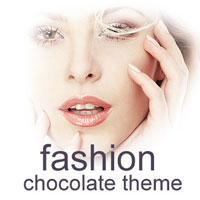 Magneto is one of the best ecommerce systems out there, and there are hundreds of different themes to choose from. While many of them are great, there are only a few that can be considered the best. If you want to increase your sales and have a website that customers can appreciate, then try using one of these themes. They all have special benefits that you won't find with most other themes, and they look amazing.
Fortis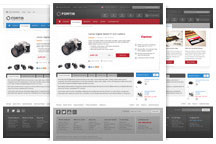 Fortis is a clean and generic theme that comes in several different colors. While generic might sound bad, the good thing about this theme is that you can easily apply it to any niche without the theme looking out of place. If you like using Magneto extensions, then this is one of the best themes you can choose. Some themes have a difficult time incorporating the extensions, but Fortis was made so that all of the major extensions could be used without any compatibility issues.
The navigational system is also impeccable. This will make it much easier for customers to peruse your items.
Acumen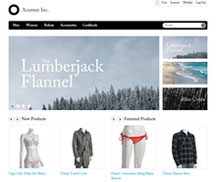 This is a minimalist theme that reduces the amount of graphics you need for an attractive storefront. Most Magneto themes rely on graphics and images to pull in customers, but this theme uses a clean design that allows you to highlight products without major graphic design work.
The best thing about the Acumen theme is that it is made for customization. If you like tweaking different areas of the theme to make it perfect, then this theme is for you. All of the areas are easy to modify, but you can stick with the original design if you want a simple online storefront.
Blanco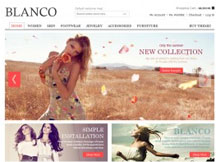 The Blanco theme emphasizes compatibility more than most other themes. This theme is compatible with all of the major Internet browsers, and it translates well to mobile devices like smartphones and tablets. There are several tools that allow you to create a variety of image sliders. You can also create custom menus, and the admin module gives you more control than you get with most other themes.
This theme makes social media integration very easy, and the image sliders can be configured so that they automatically display the newest or most deeply discounted items.
Chocolate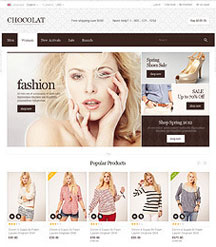 Magneto is usually fairly good with SEO, but most themes tend to incorporate layouts and features that make the website function better. Most Magneto themes don't have many SEO features, but Chocolate is different. Both the layout and the design are made so that you can easily add keywords and tags to improve your search engine exposure.
While SEO is a big feature here, don't think that the designers forgot about all of the other great Magneto features. There is a drop-down shopping cart that users can access from the header, a tabbed table that users can easily navigate through for additional product information and there are pages that will quickly display all of the new and discounted items. This will make it much easier for customers to find your best items.
Conclusion
There are many Magneto themes, but these four are simply the best. They have many features, the designs are amazing and you can easily increase your sales by using one of these themes. Give them a look and see what you think. The only problem you might have is deciding which one will best fit your online store.
Comments
comments