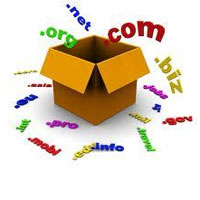 While .com domains seem to dominate the domaining industry, .net domains are a very popular alternative, with over 14 million domain names in existence. If for some reason someone has already purchased your first choice .com name, why not look into the .net extension? The domain name can still be keyword-rich, short, and produce a high search rating without having the .com at the end, making the purchase of a .net domain a great idea to take advantage of.
Example:
Laptops.net is a great example of this. The term "Laptops" receives over 37 million searches each month, creating incredible search potential for Laptops.net. The millions of searches are not specific to the top level domain (TLD), but rather the second level domain name. Laptops.net has the possibility to be a category killer, primarily because of the "laptops" keyword, and the fact that it is a premium domain. Purchasing a premium domain, regardless of its TLD, has instant potential in search results, making .net domains something to definitely consider. They may get looked over by some, simply because they are not .com, but this leaves more opportunities for you to take advantage of now.
In other situations, you may already have your ideal domain name with a .com ending, but have you considered purchasing more than one version of your domain? Having both .com and .net versions of your name could grow your online search traffic. Many domainers take advantage of owning multiple domains by purchasing both .com and .net domains.
Another reason to consider buying .net extensions is to avoid any confusion with competitors. You don't want to have your brand name be confused with anyone else's. By buying other domain TLDs in addition to your ideal name, you can prevent competitors from purchasing a domain that is just too similar to yours and may confuse customers. After all, you don't want customers stumbling upon a competitor's site and losing business that could have been yours.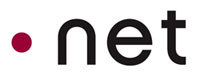 Having the ability to view a variety of TLD extensions is a great feature offered by domain listing services. If you're looking for a particular domain name when you search out site, the search results will be populated with every extension variation that is available. You also have the option of narrowing search results to just display .com and .net names. For example, if you're looking for a shopping-related domain and type in "Styles" into our keyword search, you will see that both Styles.com and Styles.net are at the top of the list, making your search for available domain names even easier.
Whether your first choice .com is taken, or you want to prevent competitors from misleading customers, .net domains are a great choice when considering a new or additional domain name.
The BuyDomains website has an extensive inventory of over four million premium domains, and there are sure to be a few that will fit your businesses brand. Start your search today online or contact us at 781-839-2850 and speak with an experienced domain expert to help you find the perfect premium domain today!
Comments
comments