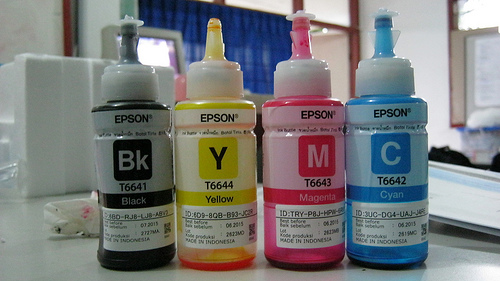 After talking about why printer ink costs so much money in one of our previous articles (you can read it here), it`s time to talk about different printer ink types. Too many times you might be facing a dilemma on what printer ink to buy. Friends or business colleagues might have given their opinion and feedback on this matter, but still you are on the lookout for a more concrete idea on what type to buy. Some of them may say that buying brand new is the best way to go while others may prefer refill or re-manufactured kits.
To give you a clearer perspective on the matter, here is a point by point piece on what ink would suit your printer – and your budget – best.
Brand New Original Printer Ink
Whether laser or inkjet, buying a brand new printer ink is a suitable choice for equally brand new printers and laser printers. Some printer companies usually provide complimentary ink to their package, but often with smaller-than-usual size/volume. When replacing this freebie, it is highly recommended to use a brand new one to protect your printer's mechanism. It is also best for laser printers as this type of printer runs on toner and not on liquid ink. Not only will the substandard toner deliver low quality results, it can also create a lot of damages to your hardware. Another sad thing about brand new ones is that it can be quite pricey. Like OEM car parts, reliable brand new printer inks are usually sold by the very company which manufactured your hardware.
Most, if not all, brand new printer inks also comes with a return or replacement warranty. If it is guaranteed quality print and hardware compatibility you want, buying a brand new printer ink from the same printer manufacturer company would be a wise choice.
Printer Ink Refill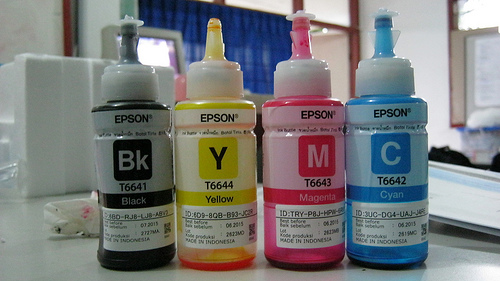 A cheaper route to replacing your printer cartridge is via a refill. This comes handy for inkjet printer (but, definitely not on a laser printer) as it runs on liquid ink. Some companies allow you to bring your old cartridges, emptied and refilled with a generic toner in just a few minutes while you wait. This is quite handy for environmental conservation's sake. This will help lessen the amount of plastic and toxic waste from damaging the environment. Refill allows you to keep an ink cartridge for at most 4 times. Printer ink refill is faster and definitely much cheaper than new ones. The key, however, is to find a reliable printer refilling company that provides quality ink refill. Keep in mind that unsatisfactory refills can create huge problems such as leaks on your printer head or clogging when printing. Check out what HP, one of the largest printer manufacturers is saying about refilling before you decide to refill your cartridges.
Re-manufactured Printer Ink
Re-manufactured printer ink is the new rave in town when it comes to cost-efficient choice on printer refill. This one is comparable to a used car bought from an accredited distributor. Unlike refilling station, re-manufacturing printer ink cartridges require a more rigorous process. A cartridge needs to be pretested, dissembled and cleaned. Some of its parts such as the mag roller and doctor blade must be removed and replaced with new ones. It also uses quality ink or toner as replacement. In a sense, results can be very close or almost identical to an original printer ink cartridge. Unlike refill kits, however, re-manufactured printer ink cartridges can take time. It can sometimes take an hour to deliver quality results.
The Verdict
If money is no object, buying brand new is still the best way to deliver quality prints and uphold the capabilities of your hardware. This also comes highly recommended for laser printers. You don`t have to spend a fortune on new genuine printer ink, just search the internet for discounts on websites like Artonery Toners and save a few bucks. For a less costly route, you have two choices – refill or re-manufactured. Both address environmental and energy-efficiency concerns. You can save at most 50% off your printing cost with these alternative options. Do remember that quality of results can vary between these two. Re-manufactured printer ink may take more time, but this also guarantees more qualitative results than the usual refill.
Comments
comments